Multiple area fire departments responded to a three-structure fire on Rough and Ready Road in New Concord around 8 p.m. on Sept. 25.
New Concord Assistant Fire Chief, Troy Cole, said the cause of the fire was unknown.
Cole said no people or animals were near the barn at the time of the fire.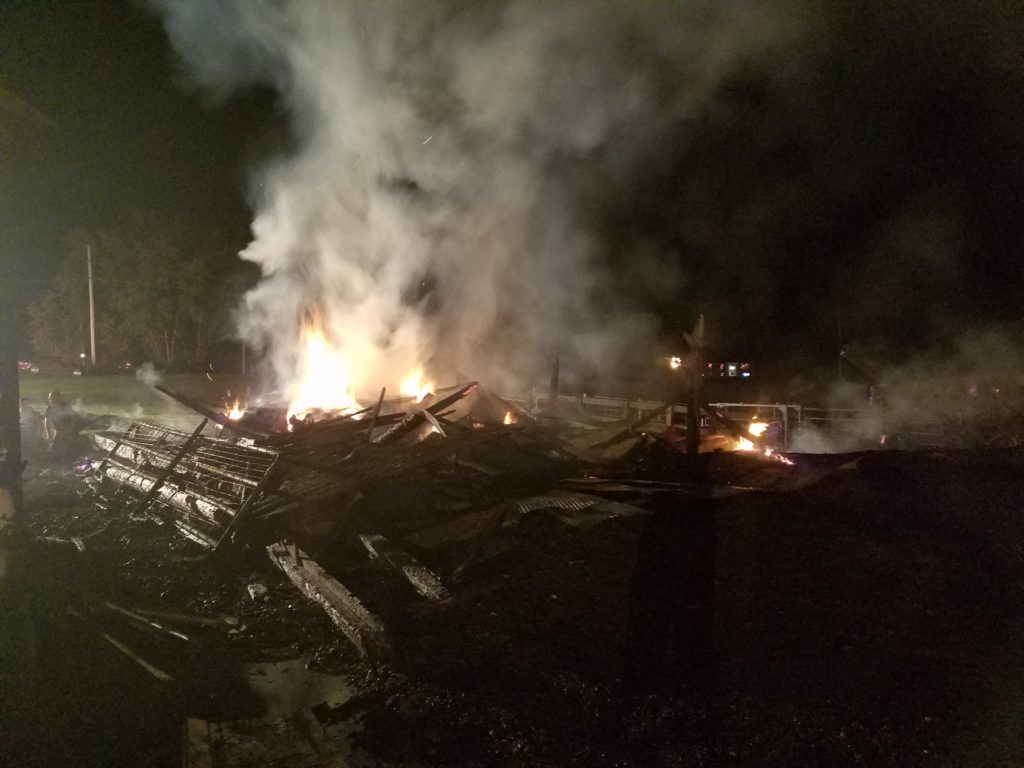 The fire originated in a barn and caused damage to two nearby sheds once it spread.
New Concord, Perry Township, Cassell Station, Cambridge, and Byseville Fire Departments – as well as New Concord Police Department – all responded to the fire.
New Concord Fire Chief, Brent Gates, said the New Concord Fire Department responded to a second call around 6 a.m. on Sept. 26 to eliminate remaining hotspots from the night before.
(Video Credit: Jonnie Neuhart)