Members of the Muskingum University Greek community are speaking up and condemning acts of hazing making national headlines.
Seven universities across the country have suspended Greek organizations to some extent, with the University of Indiana-Bloomington being the most recent on Nov. 28.
Phi Kappa Tau member and Muskingum Senior, Matt Triola, said the recent events need to be addressed and evaluated.
"All across the board, I think it's important to take these cases individually and see if this is an individual case or if it's an entire culture within that chapter," said Triola, "and I think it's hard to say it's a culture with every single frat or sorority if it's just one instance in that chapter."
Alpha Sigma Alpha President and Senior, Nicole Navicky, said any organization partaking in negative and illegal behavior should be suspended.
"People have to be accountable for their actions," said Navicky. "In any organization, you need to make sure you're representing your group, your community, and your institution in a positive manner."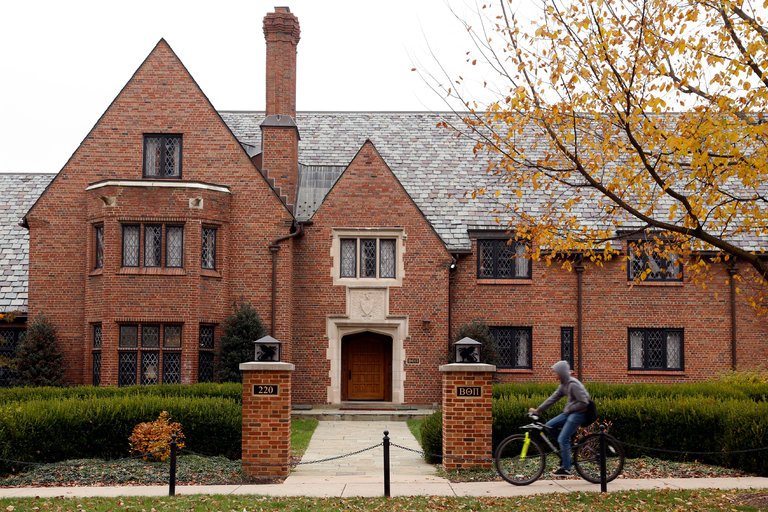 The first major suspension came at Penn State University, when an alcohol-related hazing event caused the death of 19-year-old Beta Theta Pi pledge, Timothy Piazza on Feb. 4. Sixteen students faced charges as a result, in which Piazza was given 18 drinks within 90 minutes.
Similar hazing within Greek organizations led to major universities across the country issuing suspensions since that indicent, including the University of Michigan, Louisiana State University (LSU), Texas State, and The Ohio State University.
FAD President and Senior Anna Sharier said the events that have taken place are "heartbreaking."
"It's very unfortunate and it's very hard to hear that they are going through this and that some people have lost their lives," said Sharier. "There's no excuse for hazing and it should be prevented."
Stag Club President and Senior Ryan Mack said these larger incidents shouldn't define fraternities and sororities.
"I don't think it's indicative of Greek life overall," said Mack. "I don't think just because of one incident you can punish everyone else, per se… just because one fraternity might do one thing doesn't mean everyone else on that campus is also doing that."
Triola said those involved in hazing or similar acts need to take responsibility for their actions.
"I think it's good to at least hold these frats and sororities accountable for the things that they do or the things they permit their chapters," said Triola.
Although no major hazing incidents have occurred at Muskingum in recent years, Sharier said it's likely due to the smaller size of the campus compared to larger institutions.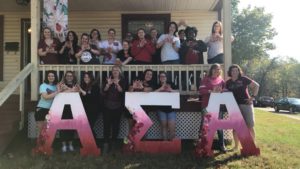 "Since we are a smaller school, [FAD's] culture is different than a huge sorority's," said Sharier. "We're kind of tight-knit and we rely on each other more."
Triola said incidents like hazing can be easily prevented through proper leadership in Greek organizations.
"The culture really depends on your new member education and how serious your representatives are," said Triola. "That could go for Muskingum's campus. That could go for [Ohio State's] campus, Penn State's campus, or Florida State's campus. If you don't have good people representing your frat, don't expect to have any good outcome."
Although Mack said suspending entire Greek communities isn't the way to go in severe situations, he still thinks hazing is an issue that needs to be discussed.
Nowadays, it's just not acceptable," said Mack. "It makes you feel less of a person… and if I would have gone through it, there's no way I would have joined because I don't think it's right."
Navicky said hazing has not occurred at ASA while president, adding hazing "doesn't have any real purpose" within Greek life on campus.
"I think they do it just because it's a tradition [to some]," said Navicky. "I think it's silly and it should stop, and it doesn't lead to bettering the community or group."
According to the Muskingum Code of Conduct, the University opposes any form of hazing on campus.
National fraternities Phi Kappa Psi and Kappa Sigma – who have local chapters at Muskingum – are currently suspended through 2018 at LSU and are two of many Greek organizations under suspension at the school.