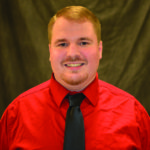 Over the past two years roughly, I've been lucky enough to see most of my favorite college and professional sports teams win championships. It all really started with Muskingum Softball bringing home the Ohio Athletic Conference tournament title my first year of college.
Then Ohio State won the College Football Playoff. Then New England won their fourth Super Bowl under Bill Belichick and Tom Brady. They were followed a year later by the Pittsburgh Penguins hoisting the Stanley Cup. Finally, the LeBron James fulfilled his promise by bringing an NBA championship to Cleveland for the first time ever.
This season, I almost saw another favorite team win a title, but unfortunately, the Cleveland Indians couldn't finish off the Chicago Cubs in the World Series.
That being said, it was still a magical World Series, with Chicago finally breaking their own curse and winning their first title since 1908.
With all of the magic happening in the sports world, it makes me ask a simple question to myself. Can a Muskie team win one more OAC championship before I graduate in May?
Muskingum athletics possesses some real talent, but it just doesn't always translate to the win column. However, Muskie teams have made some real strides just the past two seasons alone.
The football team is playing the best I've seen in my four years here, and have a chance to increase their win total by at least three from last season. The volleyball team overcame several obstacles during the year to make the OAC tournament. Mens and womens soccer both made strides this year with their play as well.
Now as we get set to go into the Winter and Spring sports at Muskingum, I just have one request.
I want to see another OAC title before I graduate. Seeing Muskingum at the top of the conference warms my heart, and really brings out the school pride in not only myself, but in many others as well.
You all have the talent and the athletic drive to get to the top of the OAC, so please grant this old senior's leaving wish. The ball is in your court.