The Celebrate New Concord summer entertainment series begins its 17th season June 13 at 7 p.m. in Village Park.
Village Administrator Charlotte Colley said the artists set to perform this year cover a variety of genres, including classic rock, country, jazz, and gospel.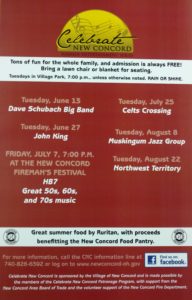 "The purpose of Celebrate New Concord is really to try and bring free concerts to the community during the summertime to help bring some different cultural experiences here to the community," said Colley.
Colley said the diversity of the acts are meant to appeal to different audiences.
"We don't want to pigeon-hole ourselves into one style of music," said Colley. "We want to be as inclusive as possible."
Colley said all events are paid for through donations and sponsors, making the concerts free and open to the public. Concessions will be available to purchase.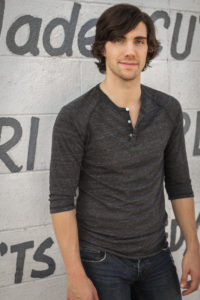 "Over the past few years that we've been able to do this, this has been a very successful program," said Colley. "People in the community and outside of the community really enjoy it."
The first artist scheduled to perform this season is the Dave Schubach Big Band on June 13, followed by country artist John King on June 27.
Colley said performances will take place on Tuesday nights except HB7's performance on Friday, July 7, as part of the annual New Concord Firefighters' Festival. The New Concord Fire Department Firehouse will additionally serve as an alternate location for any performances due to inclement weather.
Celebrate New Concord is sponsored by the Village of New Concord and the New Concord Board of Trade. Celebrate New Concord programs will air on WMCO 90.7 the following Friday-Sunday at 2 p.m. after each performance.