While many radio stations spend a typical day playing music and providing local news, on Nov. 4 college stations across the nation and world are additionally giving back to their communities through their broadcasts.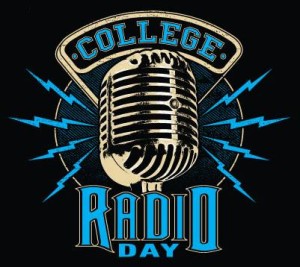 Muskingum University's station, WMCO, plans to do just that. Program Director, Marty Kurtz, wholeheartedly believes in the spirit of College Radio Day, which this year falls on the first Friday of November.
"It's a day to give back to everybody that makes college radio possible," said Kurtz.
College Radio Day began in 2011 to ignite interest and listenership for the medium of college radio. Additionally, support for the day of recognition grew as a result of colleges starting to sell their radio stations to minimize institutional debt.
Rob Quicke, WPSC FM General Manager from William Paterson University, founded the event in 2010. The College Radio Foundation (CRF) has established the College Radio Fund, which aims to support the current and future operations of college radio stations across the United States. 

The College Radio Foundation's mission is to give grants to stations who are in immediate and dire need of the money, such as outlets who need operational funds or are on the brink of shutting down.  The foundation is awarding grants to stations during College Radio Day.
WMCO, along with stations around the world, will participate in College Radio Day festivities. WMCO is hosting a 24-hour live broadcast day, Friday, Nov. 4,  from midnight to 11:59 p.m. with a two-hour Quad remote from 11 a.m. to 1 p.m. Kurtz, who will be on the air for six hours, is among the WMCO staffers who appreciate the opportunities college radio provide students.
"I really think it's important that all college radio stations in general really support this because there are many, many stations out there that get closed out of nowhere," said Kurtz.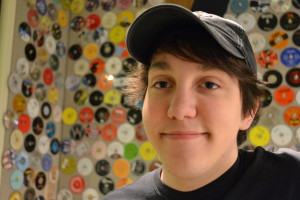 The 22 remaining hours will be spent broadcasting from the Geyer Studio inside of Caldwell Hall.
Kurtz enjoys the response of his staff and thinks they have "have taken advantage of that opportunity…and are really excited about being in Caldwell [Hall] late at night just talking on air," said Kurtz.
Kurtz and his fellow seniors participated in WMCO's last 24-hour College Radio Day broadcast during their first year at Muskingum, and he is now looking forward to this second all-day experience.
"The management staff members of WMCO really wanted to bring that back and really were excited about [it]," said Kurtz.
WMCO averages seven hours of daily live programming, so scheduling 24 hours of live airshows demonstrates the pride WMCO shares for the event.
"I think there is something really cool to [be] doing something outside of the box," said Kurtz.
WMCO is one of 24 stations in Ohio participating in College Radio Day and is not the only station promoting live broadcasts for 24 hours.
"It strengthens our core here at a college radio station like WMCO," said Kurtz.
Read Kurtz's opinion column, "why College Radio Day is important."
Collegeradio.org provides more information about the events stations have planned for College Radio Day 2016 and pictures and information about past College Radio Days.
WMCO thanks Muskingum University, station underwriters, and the listening audience for supporting 55 years on air. Listen live Friday, Nov. 4.
WMCO Friday, Nov. 4 Program Schedule:
Midnight-1 a.m. – Olivia Brown & Jacob Proctor
1-2 a.m. – Olivia Brown & Nicole Navicky
2-3 a.m. – Marty Kurtz
3-4 a.m. – Brenna Busby & Garrett Ring
4-6 a.m. – Zach Vinski & Blake Roush
6-7 a.m. – Manda Gaeckle
7-8 a.m. – Nikki Skeens
8-9 a.m. – Rachel Schlarb & Chris Morgan
9-10 a.m. – Marty Kurtz
10-11 a.m. – Olivia Brown
11-11:15 a.m. – "Beyond the Headlines" | East Hill Sand Volleyball Court
11:15 a.m.-1 p.m. – Live Remote from the Quad with Manda Gaeckle, Rachel Schlarb, Chris Morgan, Zach Vinski, Brenna Busby, and Marty Kurtz.
1-2 p.m. – Ashley Glazer
2-3 p.m. – Marty Kurtz
3-4 p.m. – Nikki Skeens
4-5:30 p.m. – Andrew Dunlap
5:30-6 p.m. – The Orbit News Desk
6-8 p.m. – Jacob Proctor
8-8:30 p.m. – The Muskie Sports Blast
8:30-9 p.m. – Marty Kurtz
9-10 p.m. – Nicole Navicky & Marty Kurtz
10 p.m.-Midnight – Aaron Eno