The New Concord Farmers Market runs Mondays from 4-7 p.m. next to the New Concord Elementary School on Main Street. Derrick Gingerich can be contacted for participation information.
The New Concord Food Pantry and Mid-Ohio Foodbank are hosting a free fresh produce market Wednesday, August 9 for local families in need. The event is being held from 2-4 p.m. at the New Concord United Methodist Church. No appointment is necessary. Denise Baker can be contacted at (740) 826-4036 for additional information.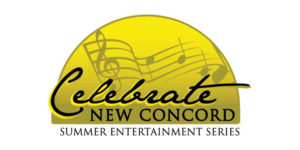 Celebrate New Concord hosts its 17th season of summer entertainment. This year's schedule is below. Shows begin at 7 p.m. in New Concord's Village Park. Shows are free and food will be available to purchase. WMCO airs performances the following Friday-Sunday at 2 p.m.
August 22: Northwest Territory
Major League Baseball World Series Champion Darryl Strawberry is sharing his story of religious purpose and passion in New Concord. He will be at the New Concord pavilion on Main Street Saturday, October 7 from noon-5 p.m. and speaking at Friendship Baptist Church Sunday, October 8 at 10:30 a.m. Admission is free for both events.
The Muskingum University Mens Basketball Team is hosting a fall basketball skills clinic on Sunday, September 17 from 1-4 p.m. in the Anne C. Steele Center on Muskingum's campus.  The clinic is open to boys and girls grades K-8.  All skill levels are open. Cost is  $30 per child and additional children from the same the household $20. Attendees will receive a T-shirt.  To register, contact Muskingum Head Coach Travis Schwab at 740-826-8423 or via email at tschwab@muskingum.edu.
NCAARD hosts Dog Days at the Pool Sunday, September 3. Dogs and owners are welcome at the New Concord Area Pool from 12-3 p.m. Contests and games will be available. A $5.00 donation benefits the pool operations.
The Village Community Task Force hosts a Near-University Block Party Thursday, August 31. The event is from 4-6 p.m. near the Muskingum University Donna J. Newberry Softball Field. University and community members are welcome.
NCAARD's next summer outdoor movie is "Beauty and the Beast" Saturday, August 26 on the Village Green. The movie is free and begins at dusk. Concessions will be available for purchase.
Like us at Facebook.com/ orbit907news. Orbit Media is also on Twitter at Twitter.com/orbit907news. Follow us for local news, New Concord weather updates, and community information. #OrbitMedia