Submit your organization's event.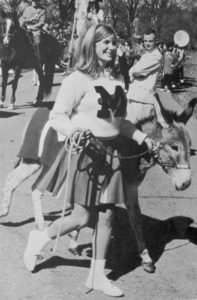 Graduation this year is Saturday, May 6. Commencement ceromonies will begin at 10 a.m. with Baccalaureate in Brown Chapel. Beginning at 1:30 p.m., the graduation ceromony will begin in the Anne C. Steele Center. This years speaker for graduation is Suzi Hanna, Class of 1969, and will share the inspiration behind her work with the assistance of animal ambassadors from the Columbus Zoo & Aquarium at the ceremony. For more questions or information, please contact Tricia Saft in the vice President for Academic Affairs Office.
The John Glenn High School Steel Drum Band is performing "Spring Pan Jam" with a guest performance by the Mount Union Steel Band. "Spring Pan Jam" is Saturday, April 29 at 7 p.m. in the John Glenn High School cafeteria, and all tickets are $5. Children the age of 4 and under are free. For more information, please contact (740) 826-7641.
The Coshocton Community Choir's 46th season spring concert "I'm Gonna Sing" is being presented with over 200 musicians from throughout Central Ohio participating. The concert is Sunday, April 30 at 3 p.m. at the Coshocton High School's McKinley Auditorium. Tickets are $10 for adults, and $5 for students, and are avalible at the door. For more information, please visit www.CosoctonCommunityChoir.org or by calling Lee Brown (740) 622-3960.
The John and Annie Glenn Museum will host a Grand Opening of the new 1962 Living History Program on Saturday, May 6 from 10 a.m. – 7 p.m. There will be walk-through tours on the main floor of the home. On this day, visitors may enter through the front door to see the newly decorated boyhood home of John Glenn in 1962 vintage style, celebrating the year Glenn orbited Earth in the Mercury Capsule, Friendship 7. For more information, please call (740) 826-3305.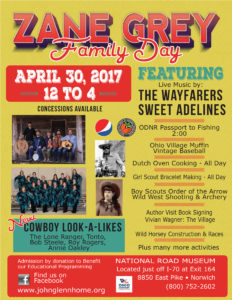 Zane Grey family day is April 30 from 12-4 p.m. Family day this year will feature a variety of activities including fishing, vintage baseball, dutch oven cooking, and live music by the Wayfarers. For more information, please call (800) 752-2602.

Cowboy cinema legends are coming to the area April 28 and 29. On April 28, there is a Cowboy Improv Theatre and Concert at 6 p.m. at the St. Benedict's Social Hall in Cambridge. On April 29, there is a New Concord Western Parade and Festival from 12-4 p.m. WMCO will cover the parade live. Some of the festival activities include: live music by the Wayfarer's, children's story time with Kate Hoefler, pony rides, and a costume contest. The location for Saturday's events are 77 W. Main St. in the village park between the New Concord elementary school and the New Concord library. For more information, please go to www.westerndaysohio.org.
The Muskingum Valley Symphonic Winds, directed by Dr. David A. Turrill, will present "Blue Shades" at 7 p.m. on Sunday, April 30, in Brown Chapel. Tickets are $7 for adults and $5 for children. Children under five are admitted free. "Blue Shades" is a concert inspired by jazz in all forms. The featured soloist will be Dr. Emily Oehrtman, assistant professor of voice at Muskingum, who will sing William Bolcom's Cabaret Songs and Hoagy Carmichael's "Stardust."Other works on the program include Leroy Anderson's "Blue Tango," "Blues for a Killed Kat" by Jack End, "Shortcut Home" by Dana Wilson, and a tribute to Louis Armstrong, "Satchmo." Tickets are available at the door prior to the performance, and for more information or to purchase tickets please call (740) 826-8182.
Drug Take Back Day is Saturday, April 29 from 10 a.m. – 2 p.m. at Village Hall. The New Concord Police Department will be accepting any old or unused medication, no questions asked, and no liquids or needles. For more information, please contact (740) 826-7671.
An Electric Guitar and Ukelele workshops are being offered through NCAARD. The electric guitar workshop is $30 per student on Monday's April 17, 24, and May 1 in the NCAARD music room. The Ukelele workshop is $25 per student on April 22 and May 6 in the NCAARD music room. For more information, please contact  (740) 826-2293, or visit ncaard.org.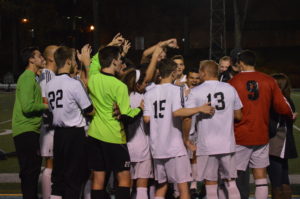 Muskingum University Men's Soccer is offering youth camps this summer. Camp dates are June 21-23. Ages 6-9 boys and girls sessions are 11:00 a.m.-12:30 p.m. A single day price is $20, and the full three day price is $50. Ages 10-15 boys and girls sessions are 5:00 p.m. – 7:50 p.m. A single day price is $40, and the full three day price is $100. To registar, please see the PDF brouchures for Soccer Camp Brochure Ages 6-9 and Soccer Camp Brochure Ages 10-15. For more information, please contact Coach Limle at (740) 826-8019.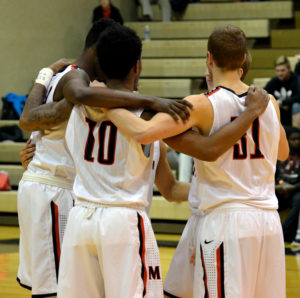 The Muskingum men's basketball coaching staff is hosting two basketball camps this summer. The first camp is June 23 and 24 for girls entering 4-12, and will run from 8:00 a.m. – 6 p.m.  Costs for the girls camp is $150, and each camper will receive lunch, dinner, and a t-shirt. The second camp is June 25-28 for boys entering 4-12. Residents campers price for the boys camp is $295, and resident campers will stay each night in the dorm and eat all meals in the cafeteria. Commuter campers price is $200, and commuter campers will commute each day from home, but eat lunch and dinner in the cafeteria. Checks can be made out to Muskingum Roundball Skills Camp. Please see the Girls Skills Camp Brochure and Boys Skills Camp Brochure PDF print-outs to registrar, and send the registration form and check to:  Muskingum Basketball 163 Stormont Street New Concord, OH 43762. For questions please contact coach Schwab at (740) 826-8423.
Registration is now open for high school students interested in the 2017 Summer High School Music Theatre CAMP. CAMP dates are June 18-24 at Muskingum University. The deadline for registering is April 15. To register, participants must fill out a registration form, submit two samples of their singing and provide a letter of recommendation from a teacher. Enrollment is limited and provided on a first-come, first-served basis. For more information and to apply, visit www.muskingum.edu/dept/music/camp.html. Questions about CAMP and possible scholarships for CAMP may be directed to the Department of Music at (740) 826-8095 or the CAMP Director, Jones at (740) 826-6210.
NCAARD is offering spring guitar classes that will last 12 weeks starting April 20. The fee is $40 for 4 weeks, or $100 for the full session. The class meets on Thursday's from 6:30-7:30 p.m. at the NCAARD music room 4 on Comin Street. For more information, please contact  (740) 826-2293, or visit ncaard.org.
Quilting is now offered through NCAARD on the second Tuesday of each month for sixth graders through adults. The quilting session is from 7-9 p.m. at the Mainstreet Memories Studio located at 25 East Main Street. For more information about registration, please contact NCAARD at (740) 826-2293, or visit ncaard.org.
NCAARD is offering sport programs this spring. This spring's sports include: 23+Volleyball, Intermediate Yoga, Low Impact Yoga, and Pound. For more information on each, and how to register, please contact NCAARD at (740) 826-2293, or through their website at ncaard.org.
Like us at Facebook.com/ orbit907news. Orbit Media is also on Twitter at Twitter.com/orbit907news. Follow us for local news, New Concord weather updates, and community information. #OrbitMedia