The Kelley and Patton residential halls at Muskingum University were evacuated Sunday evening, Jan. 15, after laundry inside a clothes dryer caught fire, according to Vice President for Institutional Advancement/Student Affairs, Janet Heeter-Bass.
No injuries were reported due to the fire, and the damage to the Kelley laundry room was not significant, according to Heeter-Bass.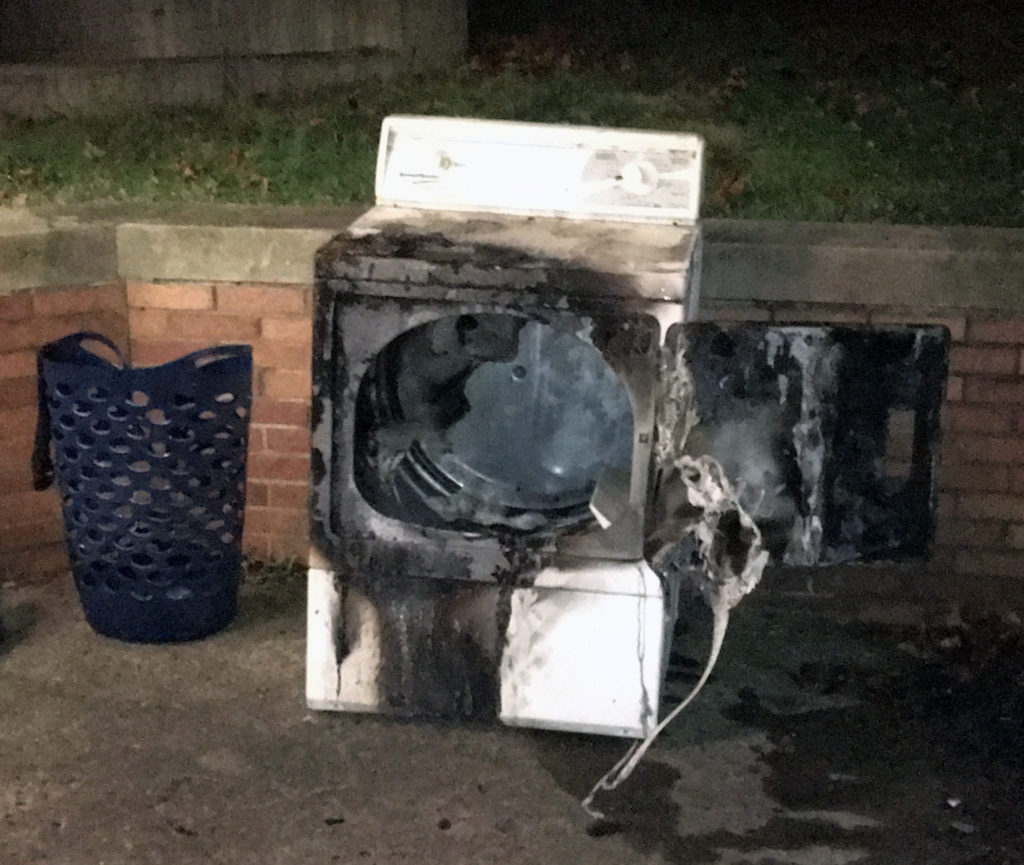 Muskingum University Police received notification about the fire at 6:07 p.m. According to New Concord Fire Department (NCFD), three NCFD units and one Perry Township unit arrived on the scene at approximately 6:30 p.m. Roads to Kelley and Patton were closed until both departments cleared the scene at 7:20 p.m.
All students who were evacuated were instructed to go to the parking lots in front of and behind the Kelley and Patton residential facilities by their resident assistants. As of 8:17 p.m., students were able to return inside the facilities.
At 8:27 p.m., New Concord Fire Department confirmed the fire was caused by a clothes dryer in Kelley Hall.
The Kelley Hall laundry room will be closed until further notice. Stay with Orbit Media for more details as they emerge.
Photo: Chris Morgan, Video: Anna Kramig