Your favorite WMCO DJs host Spring 2017 Finals Week Free Format Shows April 28 and May 1-May 4. Each show features hand-picked specialty music to celebrate the end of the school year. Listen on 90.7 or online.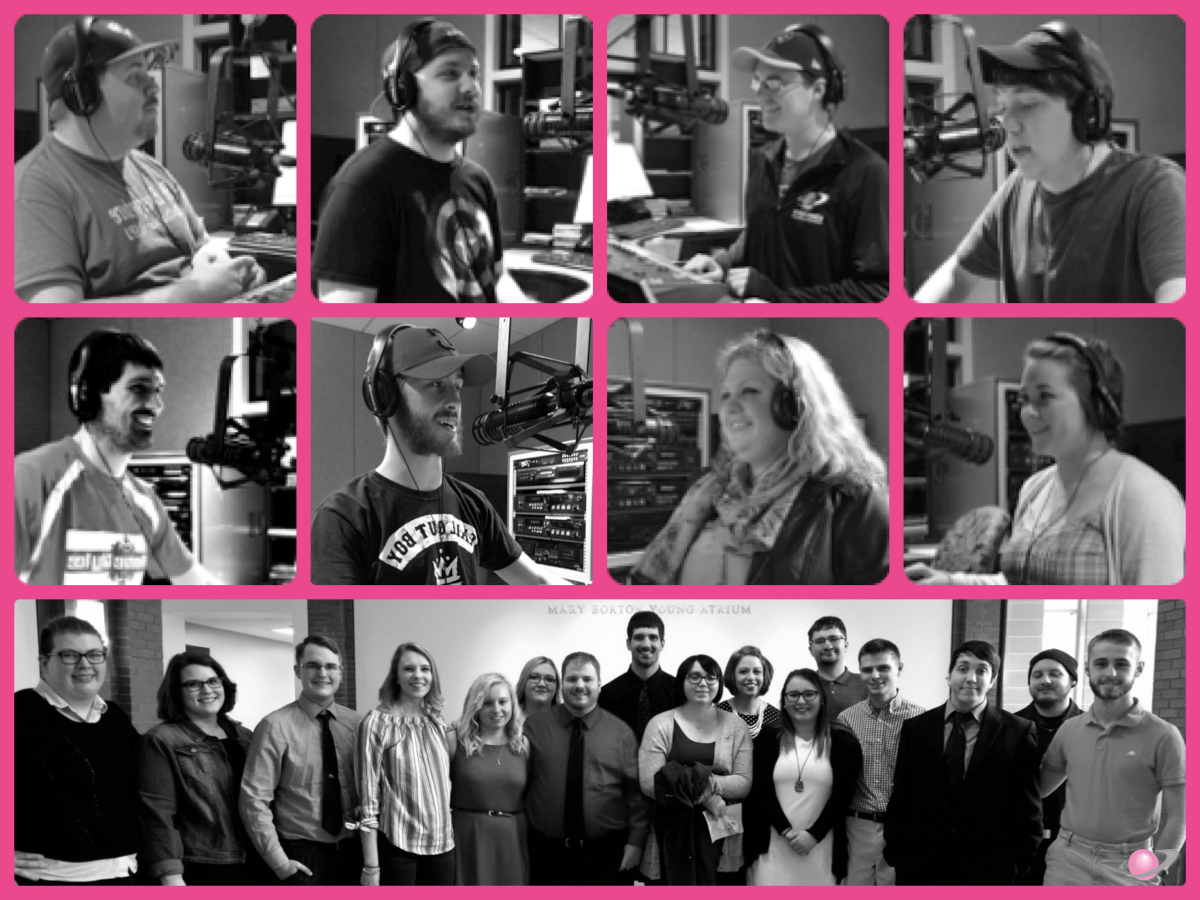 Friday, April 28
Noon-2 p.m. Chris | Pump up for Finals
2-4 p.m. Marty & Olivia | Music our Dads (and Us) Listened to
6-6:30 p.m. Cinema Wars
6:30-7 p.m. Cinema Central
7-8 p.m. Aaron | Unleashed!
Monday, May 1
Noon-2 p.m. Brice | Pop and Rock it
2-4 p.m. Marty & Dr. Marshall | Country
4-6 p.m. Rachel & Chris | Poppin' Punk
6-8 p.m. Brie & Dana | Hottest Mixtape
8-10 p.m. Aaron & Joe | Cinema
Tuesday, May 2
Noon-2 p.m. Aaron & Logan | The ACE & LAW Show
2-4 p.m. Logan | Pop and Country
4-6 p.m. Logan & Chris | Everything Patriots
6-8 p.m. Brie & Emily
8-10 p.m. Aaron | The Best and the Rest
Wednesday, May 3
Noon-2 p.m. Logan & Brenna | Country
2-4 p.m. Marty & Brenna
4-6 p.m. Logan & Rachel | Randomness
6-8 p.m. Manda & Brie | Pretty in Punk
8-10 p.m. Manda & Marty | Dad Jokes
Thursday, May 4
Noon-2 p.m. Zach Vinski
2-4 p.m. Chris & Dr. Marshall | Muskie Memories
4-6 p.m. Mac & Marty
6-8 p.m. Dana & Emily | Alternative
8-10 p.m. Marty | All American Country Music Classic