Muskingum University celebrated the arrival of President Susan S. Hasseler during an inauguration ceremony April 7 in the Anne C. Steele Center.
Hasseler said it is "a true joy" to officially be a part of the Muskingum community.
"I am honored and humbled by the trust and confidence you have placed in me," said Hasseler, "and I am eager to make this public covenant with you today to serve and lead this wonderful, wonderful place."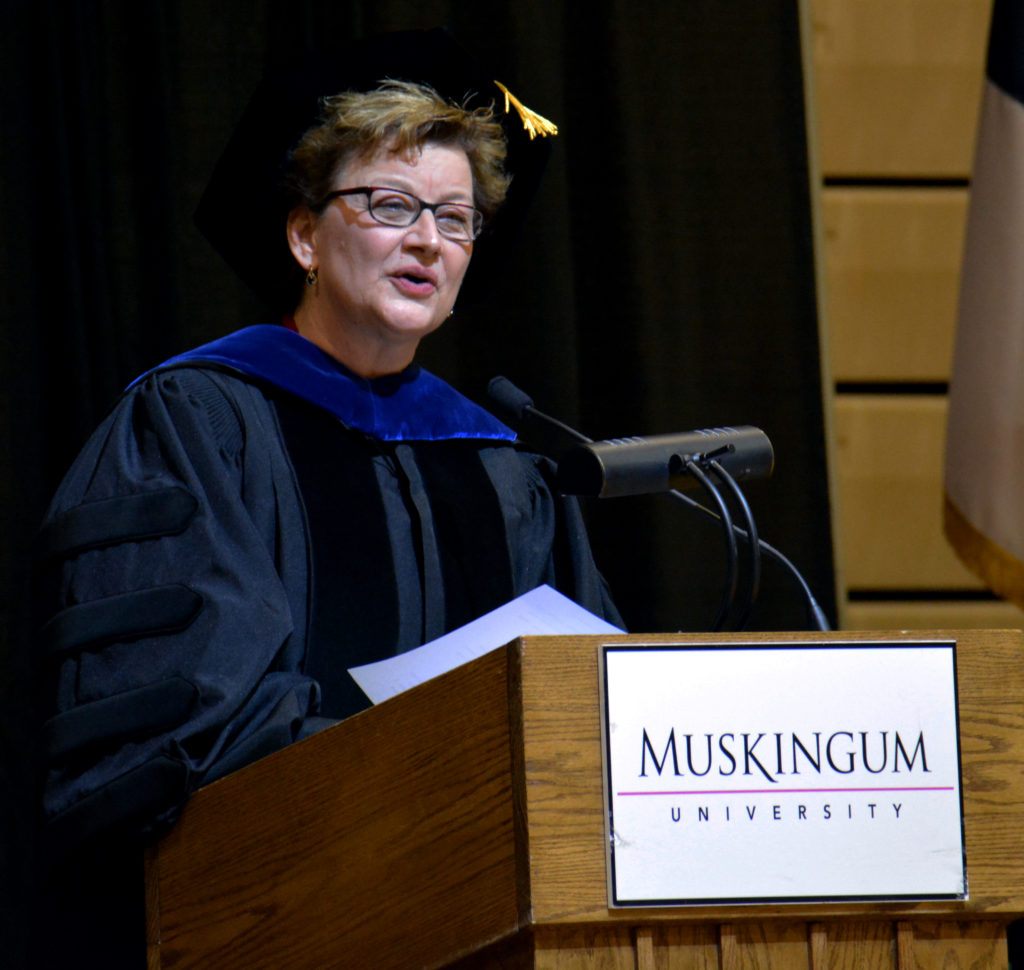 Hasseler said she's had the opportunity to meet new people both locally and across the country who have congratulated her on becoming Muskingum's next leader.
"People often ask me, 'What brought you to Muskingum?' or on occasion, 'Why in the world would you want to be a university president right now?,'" said Hasseler. "My response is that this is my calling – to lead and serve a university community as president. I am called at this time to be in this place, this remarkable community that is Muskingum."
Hasseler said she has been "struck" by the willingness of the campus community to serve, create, and explore.
"This is clearly a learning community that provides students with the foundation, the tools, and the confidence they need to discover the world around them, and even the world beyond them," said Hasseler.
Dr. Ken Hasseler, President Hasseler's husband, said she is "one of the best leaders I have ever known."
"As President Hasseler's partner for 41 years," said Ken, "I have watched, listened, conversed, and marveled at two characteristics she has consistently embodied – compassion and curiosity."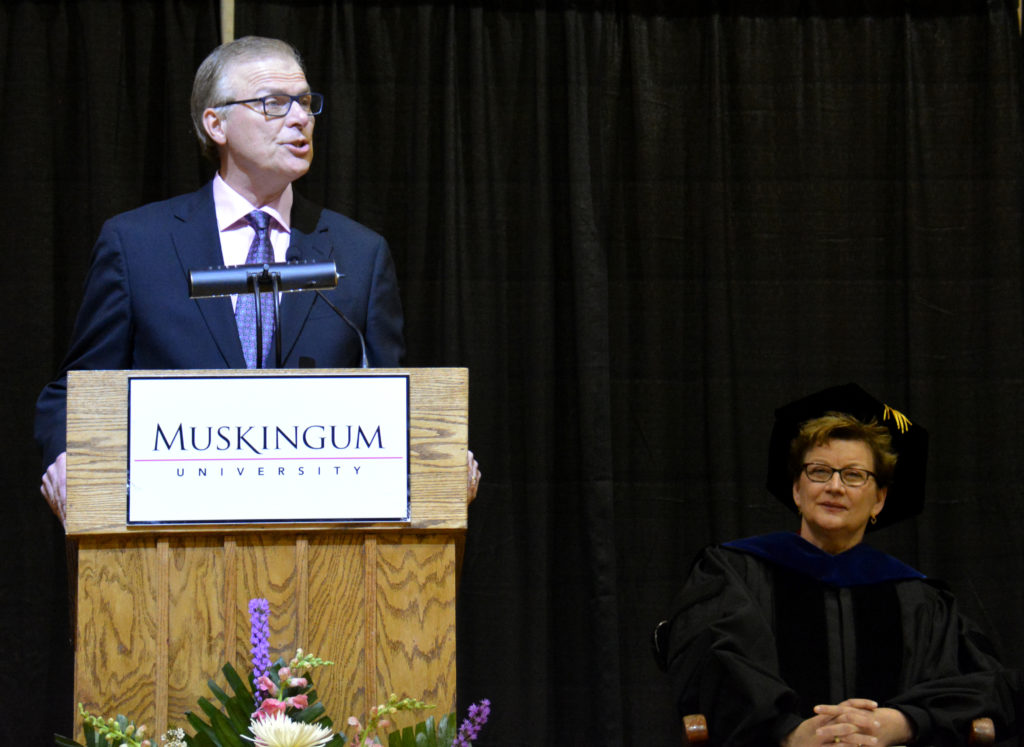 In his remarks, Ken told of a time where President Hasseler helped a student named Mary who was bullied during her years as a teacher.
"Mary needed compassion and Sue recognized this," said Ken. "Sue worked tirelessly to create a caring community in the classroom for Mary… Sue never forgot or forgets the power of that experience."
Jon and Kaitlin Hasseler, President Hasseler's son and daughter, said they were excited for their mother's opportunity to become president at Muskingum.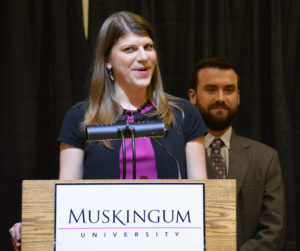 "This is a really special day for the both of us," said Kaitlin. "We've been looking forward to this moment for a very long time. It's hard to put into words what an honor and a joy it is to be here and to celebrate our mother." Kaitlin and Jon both shared scripture readings during the ceremony.
Dani Crown '15, Admission Counselor and member of the Presidential Search Committee, said one of her favorite memories of President Hasseler thus far was when the two first met. Crown said President Hasseler had heard about Crown and asked about her time at Muskingum.
"I hope I responded accurately to Dr. Hasseler's questions," said Crown, "but in that moment, I was so impressed that somehow she knew who I was."
Ohio State Senator Troy Balderson said he and his fellow politicians were very impressed with Hasseler the first time they met her.
"She worked a room better than any politician up there could ever do," said Balderson. "It is an honor and I truly look forward to working with [President] Hasseler."
U.S. Congressman Bill Johnson said although he first met Hasseler a few weeks ago, he too was impressed with what he saw from her.
"She is full of energy," said Johnson. "The evidence of her work outside of her office here at the university is already becoming known.
The inauguration was Muskingum's first since 2000 when former President Anne C. Steele was inaugurated as the 20th president in school history. See additional videos and photos from Inauguration Week.