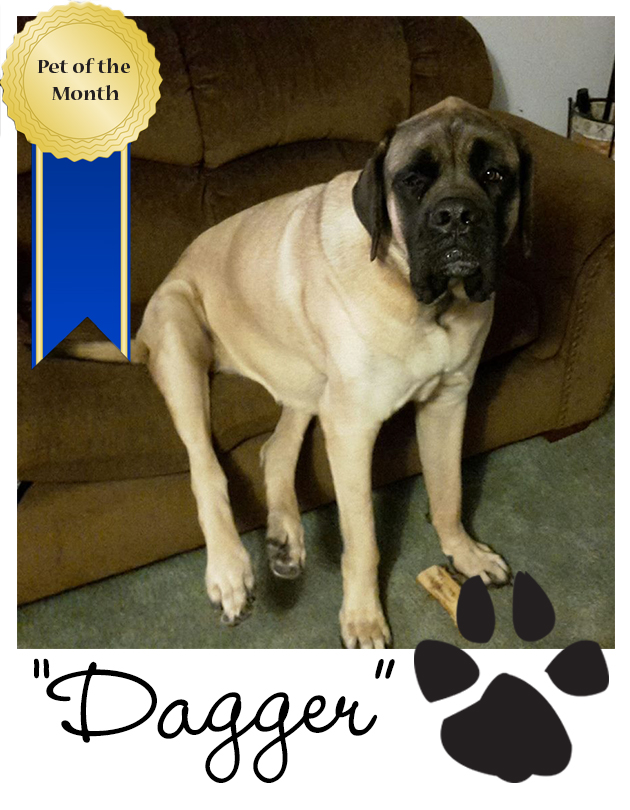 Daggerious Maximus, also known as Dagger, is our first winner for the month of January.
Dagger is a three-year-old English Mastiff submitted by Terra Chuich. Dagger is 220 pounds and loves to lounge around on Sundays with the Family. Dagger is super smart and loves people.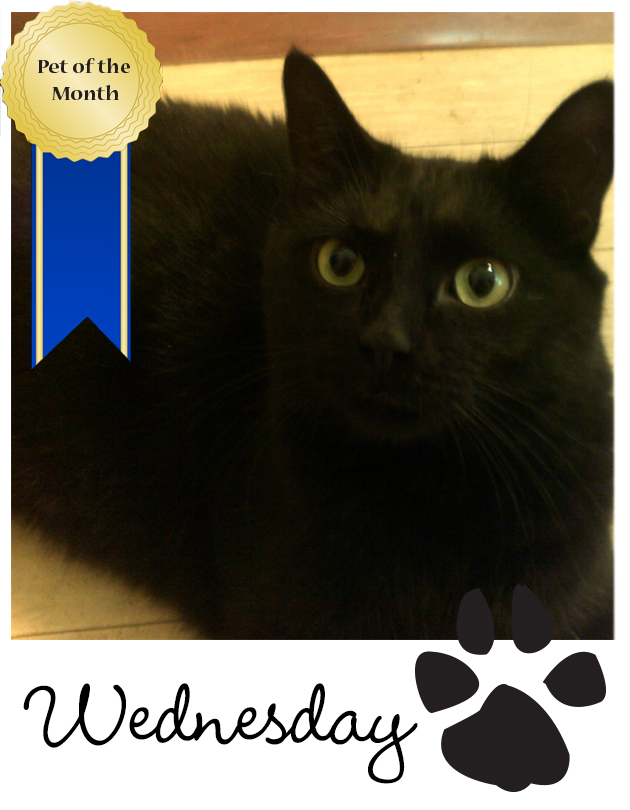 Our second winner for the month of January is Wednesday, submitted by Cathy Nelson.
Wednesday is a black cat, who was dropped off on the Nelson property several years ago.  Wednesday loves Nelson's daughter Beth and is known for sleeping at Beth's feet. Wednesday also opens doors either to get to Beth or to get more food. He is very moody and complains if the rest of his cat friends leave him for the outdoors.
Thanks for all of the submissions for January's Pet of the Month. This promotion will return in February.