A Muskingum University student died Thursday, Dec. 21 from an automobile accident, according to the Zanesville Post of the Ohio State Highway Patrol.
Jarrell Marsh, 20, from Cincinnati, was a junior Business Management major at Muskingum. He also played basketball for the Fighting Muskies, where he scored his 1,000th point vs. Waynesburg Wednesday night. Marsh was the 31st Muskingum mens basketball player to achieve the accomplishment.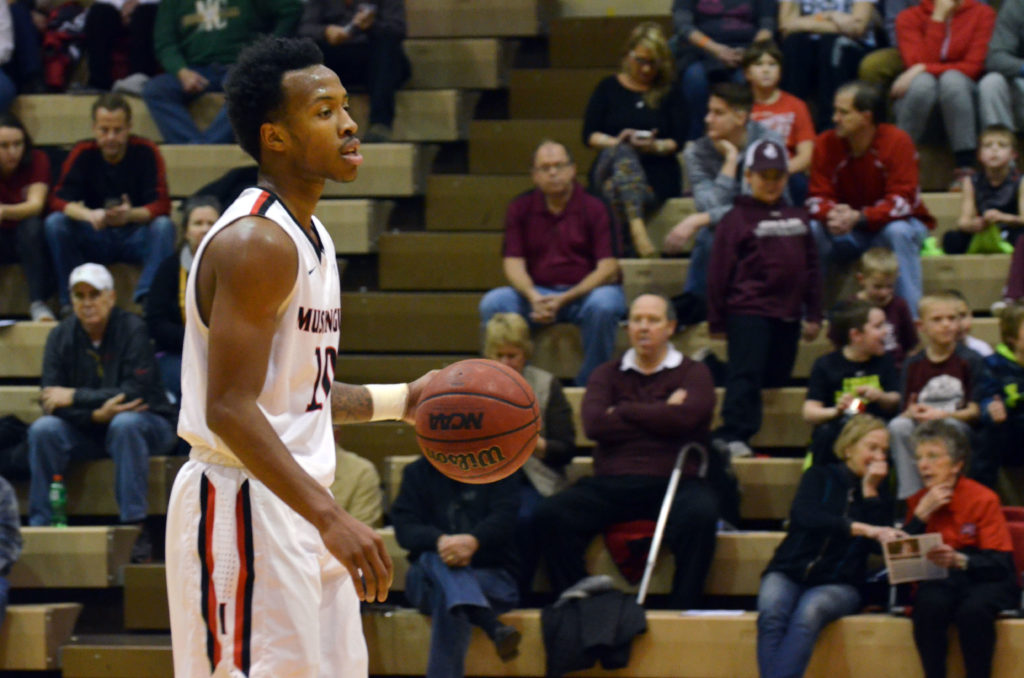 He received All-Ohio Athletic Conference Honorable Mention recognition for the 2016-2017 season, leading the team with 17.5 points per game.
Muskingum University released the following statement Thursday evening: "Earlier today we were informed that one of our students, Jarrell Marsh, passed away unexpectedly. Jarrell was a beloved member of the Muskingum family, who earlier this week became the 31st Muskingum mens basketball player to reach 1,000 career points. Our thoughts and prayers are with Jarrell's family and friends during this difficult time."
Watch one of Orbit Media's interviews with Marsh after a high-scoring January 2016 game. He was named the OAC Freshman Player of the Year during the 2015-2016 season.
The last Muskingum Mens Basketball game Orbit Media broadcasted was Dec. 7. Watch Marsh in action as the Muskies won over Capital, 86-74. Marsh scored 19 points in the game.
Muskingum University Counseling Services are available to members of the Muskingum Community.
We'll update the story with more information as we receive further details. Last update: Dec. 22, 9:13 p.m.