The John Glenn Little Muskies Boys Basketball team competes for a Division II State Final today, Saturday, March 19, in a rematch against the home of LeBron James, Akron Saint Vincent – Saint Mary.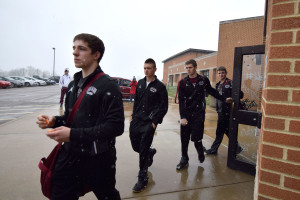 The Little Muskies dominated Bay in the semifinal match March 17, winning 84-56 led by Matt Wier's 26 points. Drew Rackley followed close behind with 22.
John Glenn put on a show in front 11,152 fans in Columbus Thursday night en route to advancing to the schools first state championship game in program history.
The New Concord Community gathered Saturday morning to send off the team one final time at John Glenn High School, along with New Concord and Muskingum University Police and Fire escorts.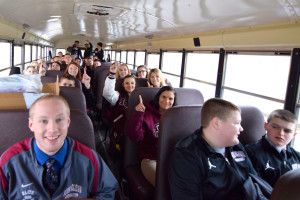 The Little Muskies defeated the Irish 54-51 in their first matchup earlier this season on Jan. 23. That game was in Akron on the Irish's home court when Saint Vincent Saint Mary was the #1 ranked team in Division II.
This time around the Muskies are ranked first, and looking to complete their season with a state championship.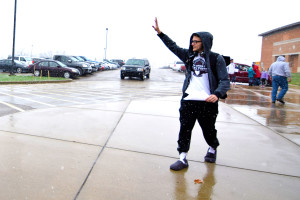 Tip off is scheduled for 2 p.m. from Value City Arena at the Jerome Schottenstein Center on the campus of Ohio State University in Columbus.
Live coverage of today's contest can be found at ohsaa.org as well SportsTime Ohio on local cable outlets. You can also follow the action live on twitter on @orbit907sports.