March Pet of the Month winners: Desi, Trotter, and Prada.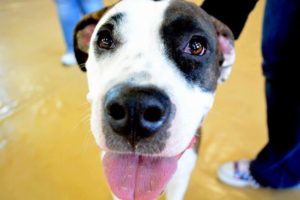 WMCO Weekend hosted an adoption event March 24 in conjunction with the Muskingum County Animal Shelter. March's winners are awarded to the dogs who came to campus to bring a smile to the Muskingum University community.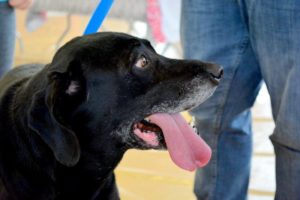 The first of the three dogs who came to campus was Desi.
Next is Trotter. Trotter is a six year-old Black Labrador Retriever mix.
The final dog is two year-old female Prada.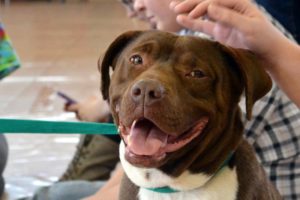 The shelter houses over 2,000 animals a year. They host a variety of animals for visitors to find the best pet for them, even if that animal is not a dog.
If you are interested in adopting one of these animals, contact the Animal Shelter Society located at 1430 Newark Road in Zanesville. The shelter can be reached at 740-452-1077.