A New Concord man who was reported missing on Dec. 27 has been found, "alive and well" according to the New Concord Police Chief Trevor Hayes. Gal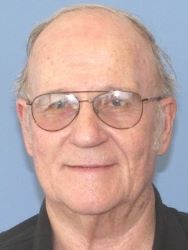 en Oliver, 70, was located at a Holiday Inn in Heath, Ohio around 3:30 p.m. where he had been staying for nearly three weeks.
A concerned hotel manager Google searched Oliver's name and saw he was on a missing person's list, prompting her to contact local authorities.
Hayes said Heath Police performed a well-being check on Oliver this afternoon and will be seeking medical treatment for Oliver due to mental health concerns.
For now, Oliver remains in Heath under the care of the Heath Police Department. Hayes said the departments will work on getting him back to New Concord where the New Concord Police Department will continue care.
A neighbor reported Oliver missing after not seeing him for several days and noticing mail piling up at his house. According to Hayes, Oliver was entered into they Lead system law enforcement uses to track people.
Hayes said neighbors believed Oliver was starting to show signs of dementia. According to Hayes, Oliver has no family in the New Concord area and he lives alone.