Muskingum University junior Tyler Lancaster, 22, died unexpectedly Wednesday morning, Feb. 1.
In an email to Muskingum students, faculty, and staff Wednesday, Feb. 1, President Susan. S. Hasseler told the Muskie community Lancaster died and "we offer our deepest sympathy to Tyler's family and friends in this very difficult time."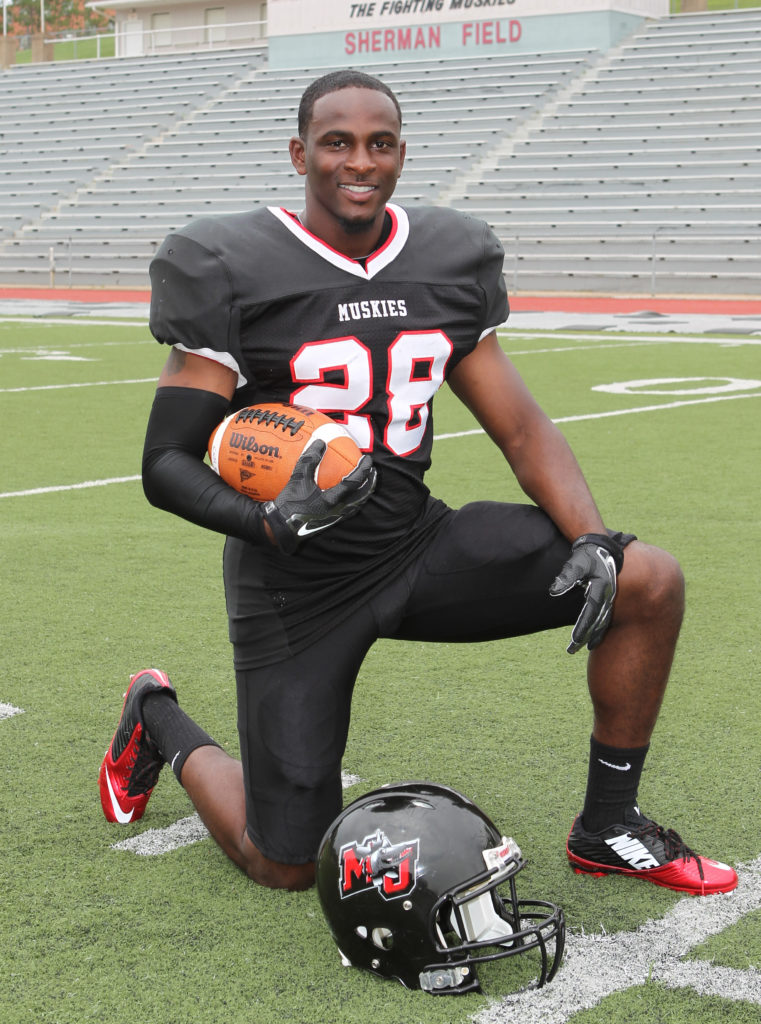 Lancaster, from Canton, OH, played cornerback for the football team during the 2013 and 2014 seasons. Wednesday evening's home mens basketball game observed a moment of silence honoring Lancaster.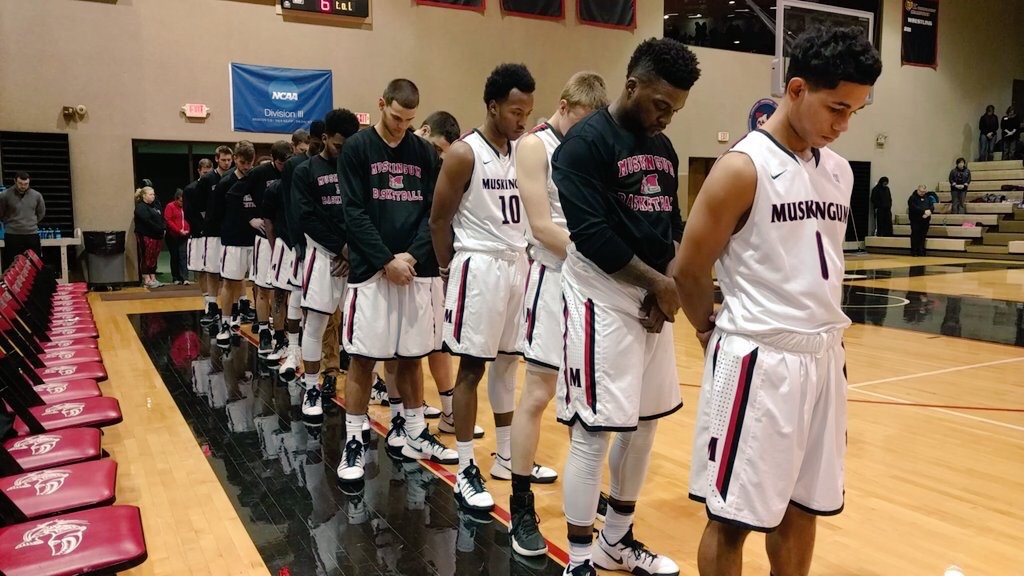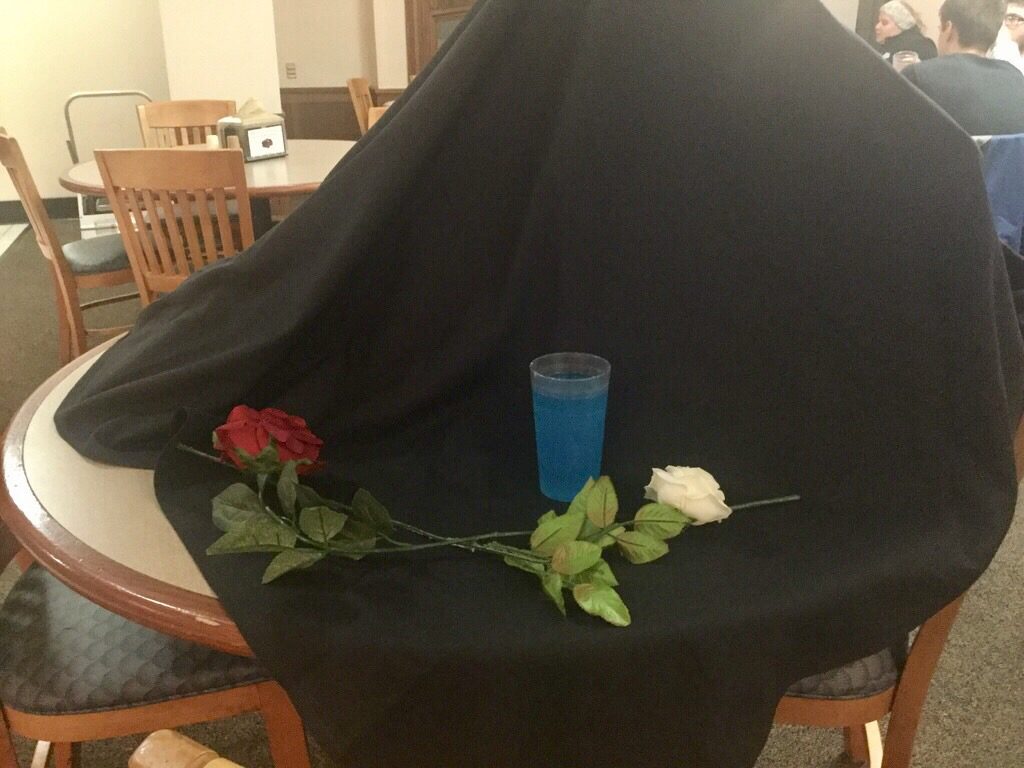 Muskingum University honored Lancaster Thursday morning, Feb. 2, with a time of prayer and reflection as part of the weekly Chapel service. Listen to the full service on SoundCloud.
Following the prayer service, campus community members signed two of Lancaster's football jerseys in the Roberta A. Smith Library. The jerseys will be given to Lancaster's family members.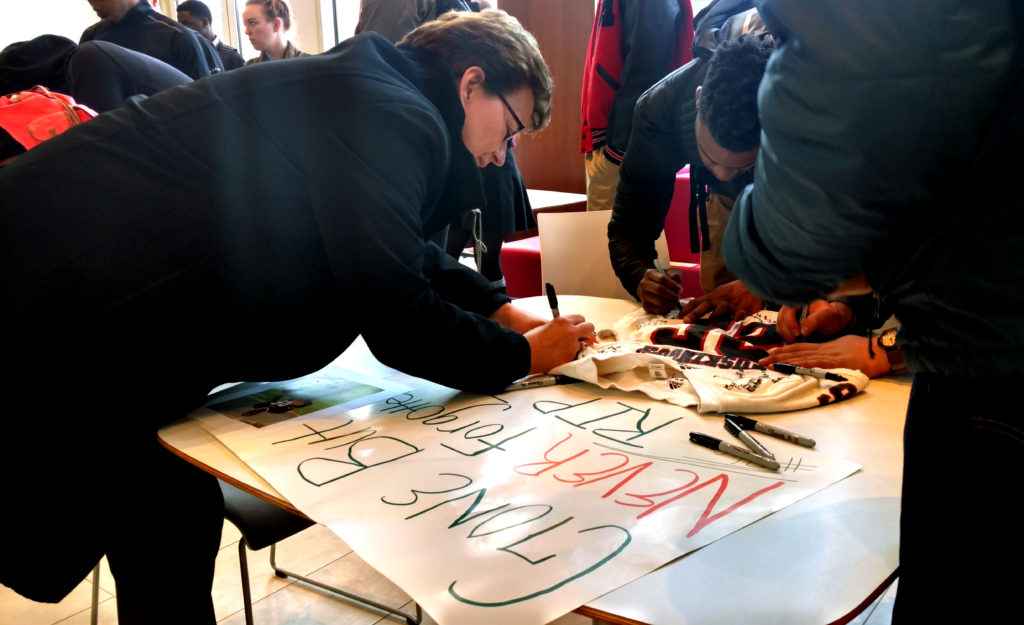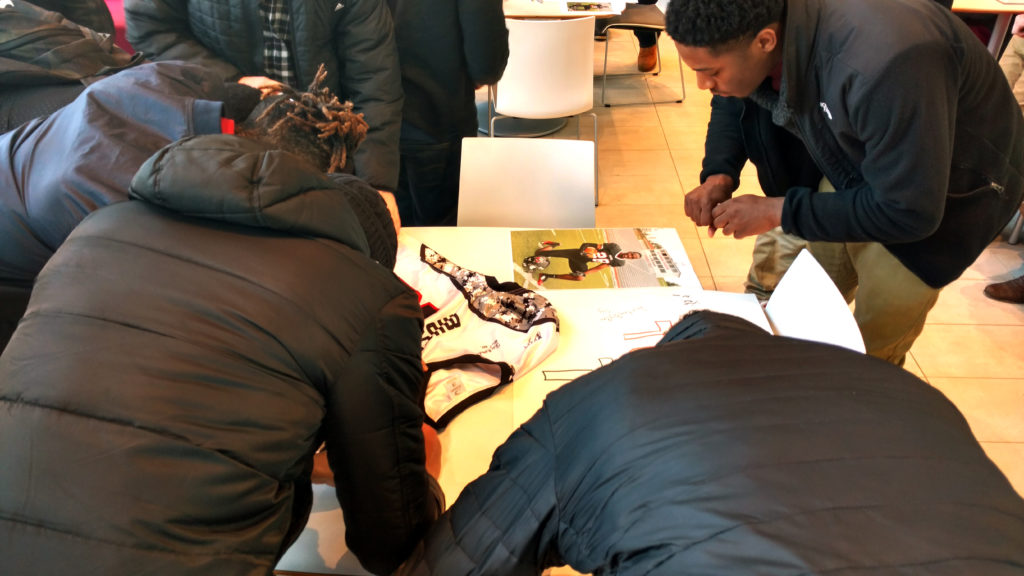 Muskingum students can contact Counseling Services at (740) 826-8142 or University Minister, Reverend Will Mullins, at (740) 826-8120.