Tuesday, Nov. 8 is Election Day around the United States, and Muskingum University students and New Concord residents alike flocked to the polling centers in the Village to cast their ballots.
New Concord features two polling stations, one at Village Hall, and the other at New Concord Church of Christ.
According to Muskingum County Board of Elections worker, Tina Daugherty, there were 340 individuals out of an estimated 800 registered voters set to vote at Village Hall who cast their ballot as of 1:30 p.m.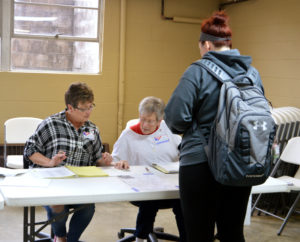 "We might have a record year this time if we keep getting people in like we have been," said Muskingum County Board of Elections worker, Sandy Blackwood.
The three Muskingum County Board of Elections workers stationed at Village Hall all encouraged residents and students alike to get out and cast their ballots during the day.
Two students that went out to vote were junior Paige Watterman and first year LaShawnda Robinson. Both Watterman and Robinson are voting in their first presidential election.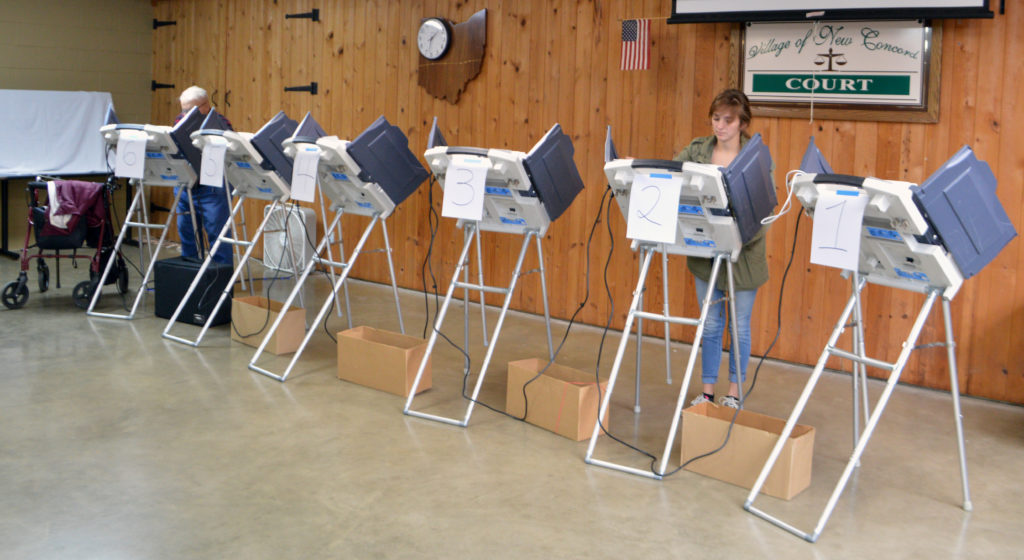 "It's been interesting," said Watterman. "I feel like this is the first election that I've actually paid attention to."
Both Muskies said that they watched most of the debate coverage to help them make their choice.
"I didn't focus too much on social media," said Robinson. "I just kept it to what I saw."
Watterman and Robinson both encouraged their fellow Muskies to cast their ballots, and make sure their voice is heard.
"I think it's worth putting your input into the election," said Watterman. "Even if you don't feel like it means anything, it definitely means something."
Polls were open in New Concord and around Ohio until 7:30 p.m. To learn more check out the story by Orbit TV on YouTube.
Orbit Media is reporting local, state, and national election results on our News Twitter.
UPDATE: Nov. 9, 1 a.m. Muskingum County contested results are available on YouTube and Orbit TV 9/96.204.