Listen or watch Friday's Inauguration Ceremony live on WMCO 90.7 and Orbit TV. We'll be streaming the event in addition to the ceremony being aired on our local channels – 90.7 FM and New Concord Cable 9/96.204. Prelude starts at 1:45 p.m. with the ceremony beginning at 2 p.m.
---
Muskingum University is set to host a variety of events both on campus and around New Concord as a part of Inauguration Week April 2-8.
Muskingum's 21st President Susan S. Hasseler said the week of events are much more than celebrating her first year in office.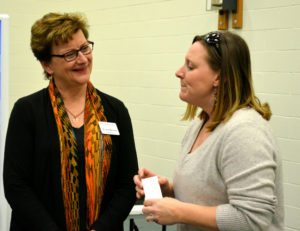 "The major thing we are trying to accomplish in Inauguration Week is to celebrate this community," said Hasseler, "and when I talk about the community, I mean everybody on the campus and the amazing things faculty, staff, and students do here. But also, to celebrate our broader community and the partnerships we have in this region."
Hasseler said Inauguration Week is the perfect opportunity to showcase the talents Muskingum University and the community have to offer.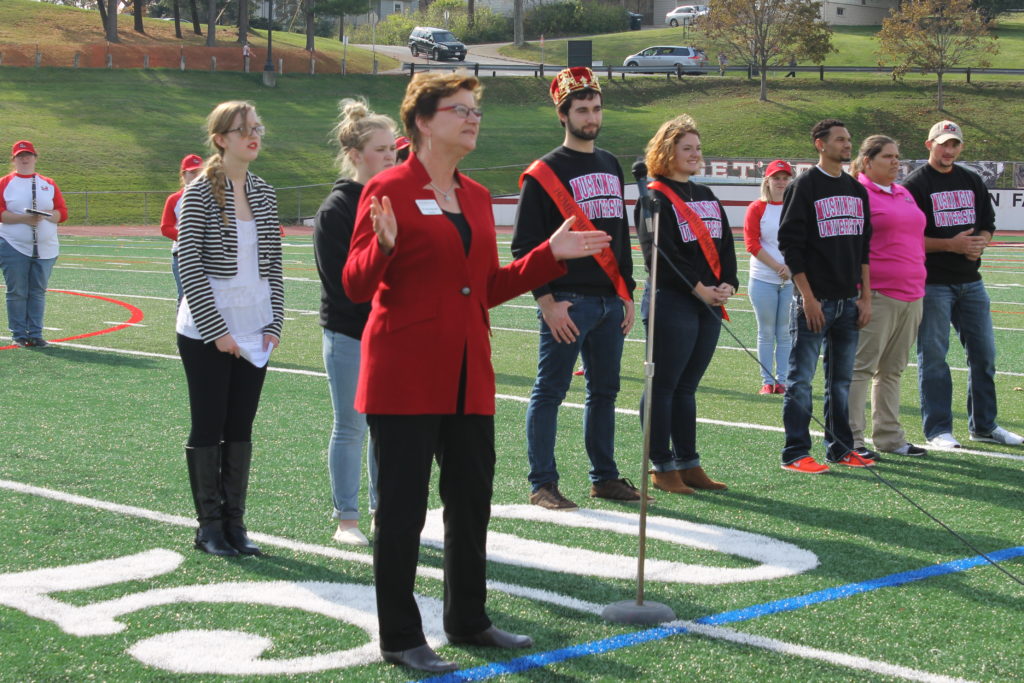 "[Inauguration Week] captures so many different facets of the really amazing things we do here at Muskingum," said Hasseler, adding the highlights of the week will include student performances and community events.
Looking back on her first year of presidency, Hasseler said despite the passing of a faculty member, student, and notable alumnus, she was pleased to see the community come together during difficult times.
"What really was striking to me is how this community immediately comes together and supports the families, supports the friends, [and] supports one another," said Hasseler. "My job in that is to provide opportunities for the community to come together… but you can only do that when you're in the middle of a caring community, and this certainly is one."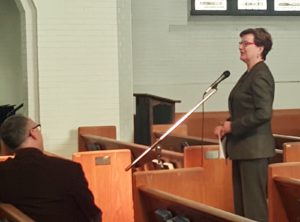 Hasseler said her biggest accomplishment in her first year has been reaching out to the Muskingum community to improve the student experience.
"That is going to launch all kinds of things in the future," said Hasseler. "So a lot of really exciting initiatives are emerging from that process."
Inauguration Week kicks off Sunday, April 2 with the final performance of the Spring Musical, "Pippin," at 2 p.m. in Thompson Theatre in Caldwell Hall. Orbit Media will be covering a number of events live throughout the week on WMCO and Orbit TV.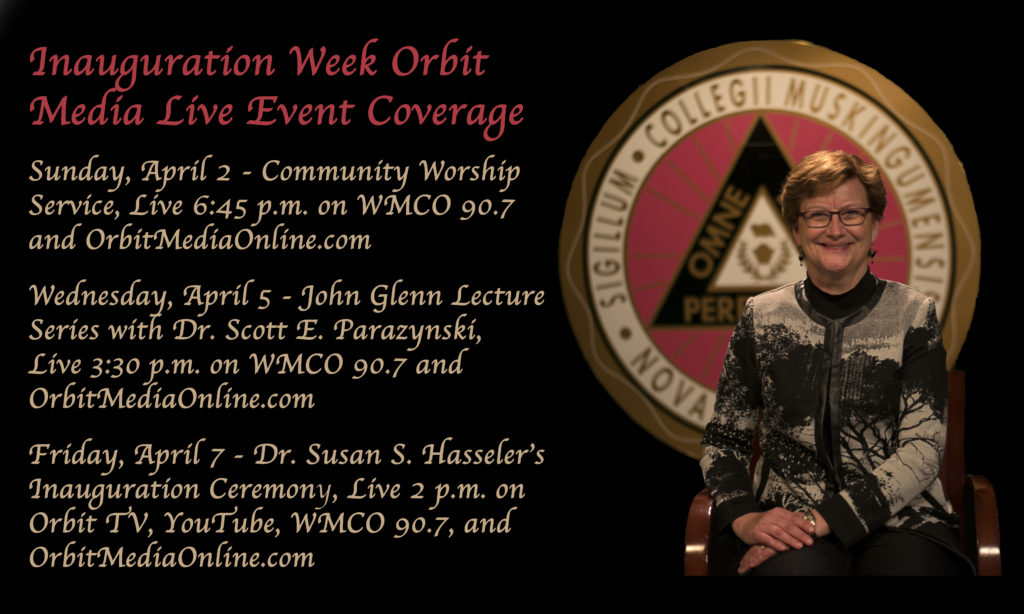 The week concludes Saturday, April 8 with the Day of Community Service at the New Concord Area Pool at 10 a.m., the Cardboard Boat Regatta at the Campus Lake at 2 p.m., and a community celebration at 2:30 p.m. in the Anne C. Steele Center. Inauguration Week activities are free and open to the public.