The New Concord Police Department is on the lookout for two suspects who robbed the E&K Car Wash and Laundromat on Main Street in New Concord the night of Jan. 22.
According to Trevor Hayes, Chief of New Concord Police, the suspects are believed to be approximately in their mid-20s to 30s and both male.
A photo taken from security footage shows the suspects taking money out of one of the machines at the laundromat.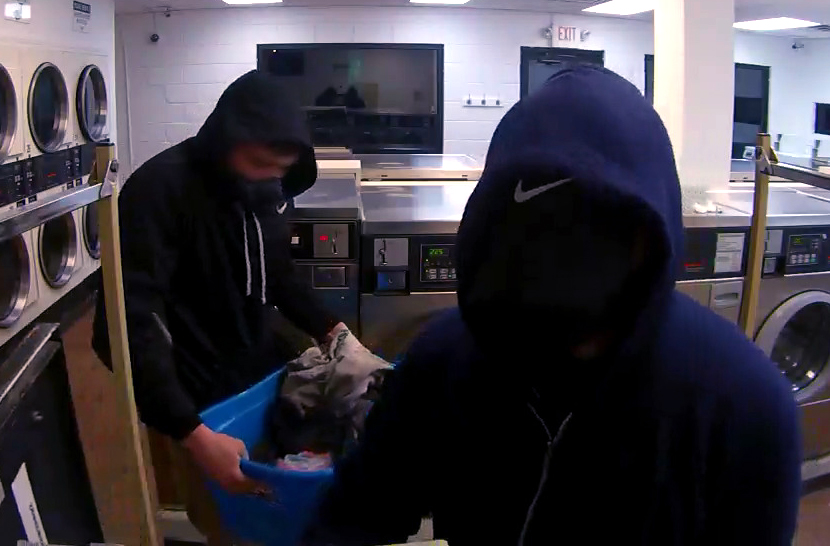 Hayes said the suspects used drills and other tools to break into the change machine.
The first suspect was seen wearing a black Nike hooded sweatshirt with white strings and a front pocket.
The second was seen wearing a navy blue hooded jacket with a zipper and either a black Nike headband or beanie.
Both suspects were wearing masks during the incident.
Anyone with information on the incident is encouraged to call New Concord Police at 740-826-7616.