The Garland Hotel, located right off of Interstate 70, opened on December 18, 2015 under the Nivea Hospitality brand.
The hotel was called the Wallhouse Hotel at the time and was a second location of the Wallhouse chain. The first location is in Walnut creek.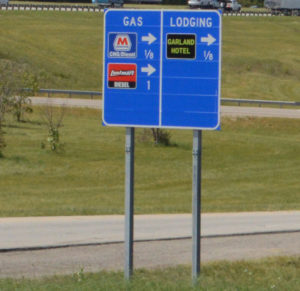 Ruble and Nivea went their separate ways over the course of the summer.
"They had a partnership with Nivea Hospitality, which owned the Wallhouse Hotel brand," said New Concord Village Administrator, Charlotte Colley.  "Gary Ruble has split off from Nivea Hospitality and because he has done that they can no longer use the Wallhouse name because Nivea owns that."
Colley said that due to the management changes the hotel has now undergone some physical interior changes as well.
"So they changed everything to 'Garland' and now they have formed their own Garland Hospitality company and they have changed the interior to reflect Garland rather than The Wallhouse," said Colley.
According to Colley, the Garland Hotel "rebranding campaign" suffered through some minor obstacles at the beginning of this switch.
"At the beginning there was a lot of confusion because there were issues with the phone number and the website and things like that," said Colley. "But, I think that the folks that are working at the hotel have done some really good things to make it known who they are and get their information out there.  I think they are ahead of it now."
The Garland Hotel is located at 150 Garland Way, directly across from the Marathon gas station located on State Route 83.