The Village of New Concord has been putting up signs identifying and naming previously unmarked alleys.
Village Administrator, Charlotte Colley, said the change has been in the works for a few months.
"This has needed done for a long time and we finally decided we were just going to do it," said Colley.
Village Council voted on the signage at a meeting a few months ago and they have just been waiting for the signs to be delivered.
Colley said the need for the official identification resulted from "having safety with safety services."
For example, Colley said if there were to be a traffic accident at the intersection of two unnamed alleys then the dispatchers would have no way of knowing where to send the first responders.
The new names and signs also make it easier for giving directions and for delivery services.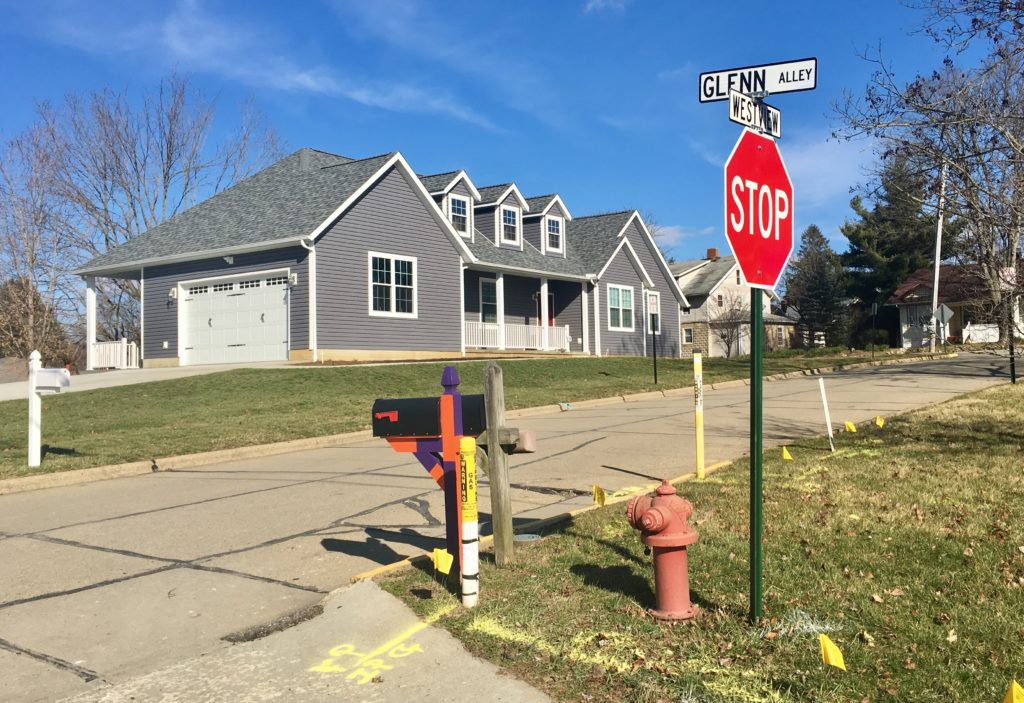 When deciding on names, Colley said they referenced the unofficial names that were used around the village for a long time and they looked at historical references or other names that were significant to the area, such as Muskie Alley.
A map of the now named alleys can be found on newconcord-oh.gov under the "About New Concord" tab and then the option "Village Maps."