Here are the winners for the November Pet of the Month photo submission.
The first winner is Cleo the dog.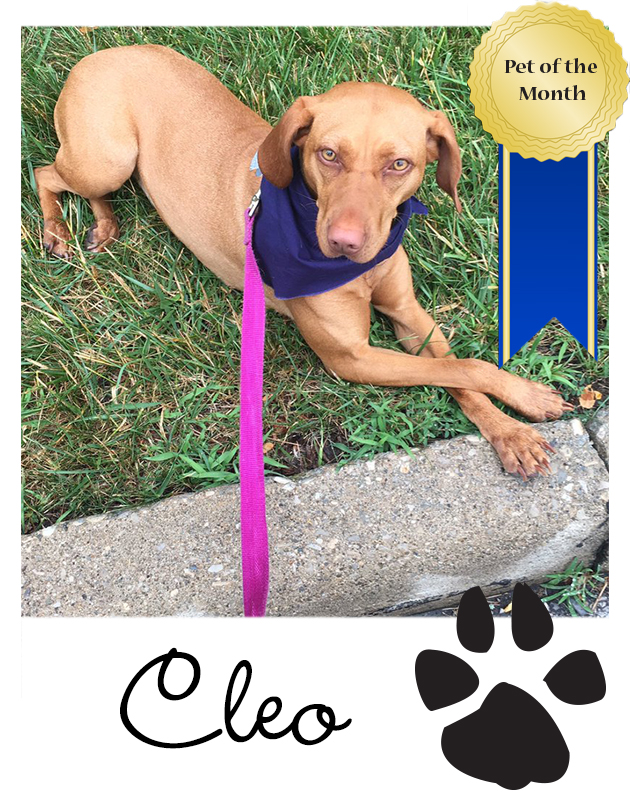 Cleo was submitted by Cassidy Cochrum. To Cochrum, Cleo is her best friend. Cleo is the best at cuddling, and is always ready for the next adventure. Cleo loves other dogs and animals, long walks through New Concord, and eating crumbs off the kitchen floor. If Cleo meets you in public on one of her walks she will probably ask you for a tummy rub.
Our second winner is Juno the dog.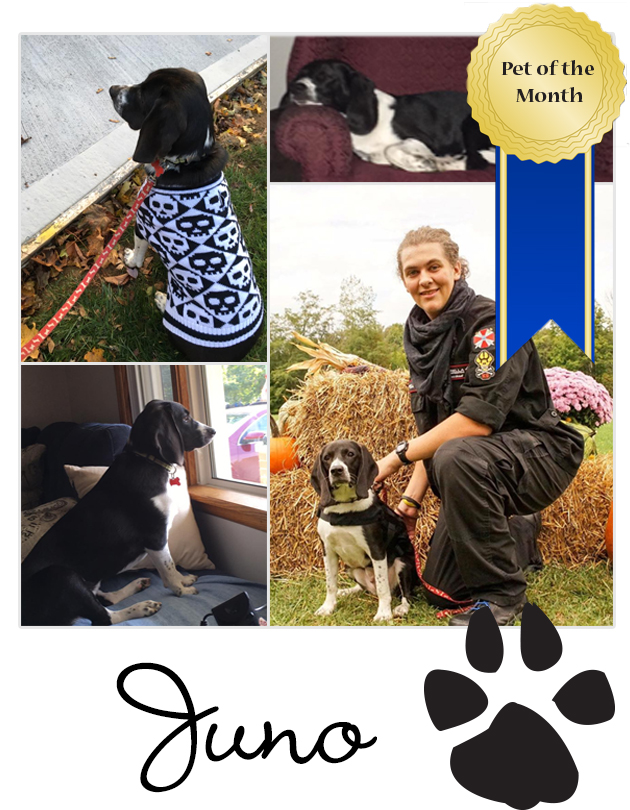 Juno was submitted by Donna Ross on Twitter. Juno enjoys cosplaying with Tom. Juno is dressed up in Umbrella Corp gear from the Resident Evil Franchise with Tom in the bottom right. Juno also loves to wear sweaters given to him by grandma. Juno also likes to lounge in his red chair and listen to WMCO DJ Manda Gaeckle.
The final winner is Storm the dog.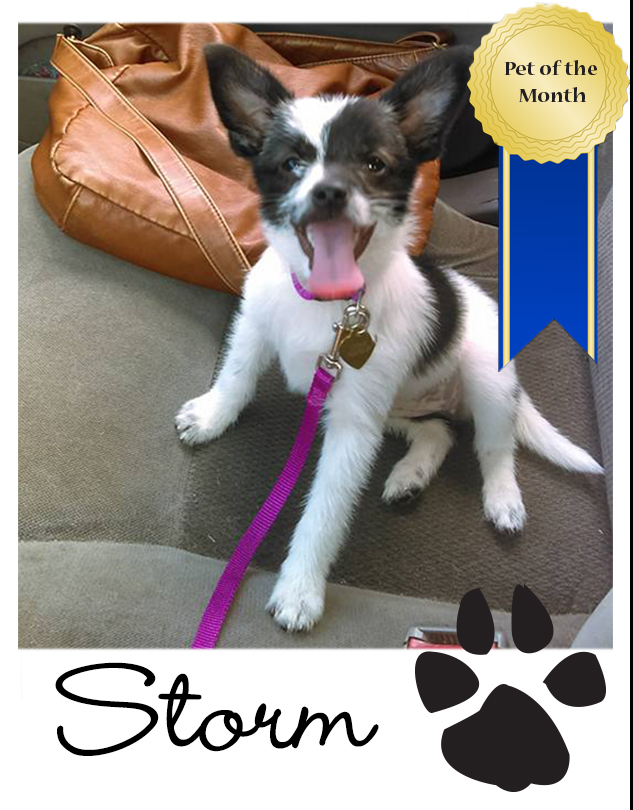 Storm was submitted by Alauna Mallissa Eddie-Harper via Facebook. Storm is a Chihuahua and Pomeranian mix who loves to play with her rubber bone and guard Eddie-Harper's newborn. According to Eddie-Harper, Storm acts tough like a Great Dane and likes to be tough and protecting.  Storm enjoys playing outside, but despises bath time.
Pet of the Month will return in January 2017.