Here are the winners for the February Pet of the Month photo submission.
The first winner is fish from Nikki Skeens.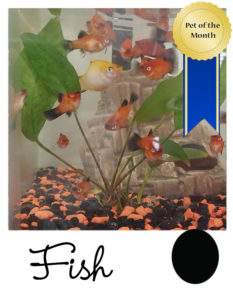 Skeens is the owner of the around 20 fish. "Mom" is the yellow fish in the center. Due to the number of fish, Skeens was unable to name them all.  But they do get excited when they see people, because they expect to be fed and will swim to the corner of the tank.
Our Second Winner is Murphy Troper West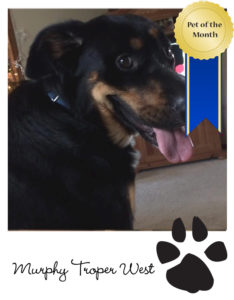 Murphy Troper West was submitted by Brie Rhoades. Rhoades said that West is the biggest lapdog that you will ever find. He is a gentle giant unless it comes into contact with a Barbie  or stuffed animal.
Make sure you follow us on Twitter and Facebook in order to get your monthly dose of cuteness. Your best friend might be a winner. Pet of the Month will return this March.