This month, Orbit Media is pleased announce two winners in our Pet of the Month promotion for the month of September.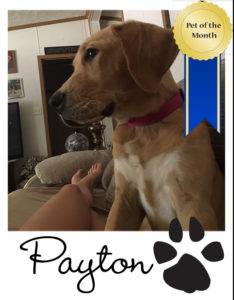 The first winner is Payton.
Payton Elizabeth belongs to our Twitter follower Jessica Elayne. Payton is a 3-month-old boxer/lab and Great Pyrenees mix. She has a brother named Jack, a Jack Russell, and a sister named Zoe, a Chihuahua . She's good with other dogs (until it comes to food). Elanye said she's very playful and gets excited when she sees her human, because Elayne is her mother. She is a very nice and cuddly puppy. Elayne said that Payton Elizabeth is the best dog she's ever owned.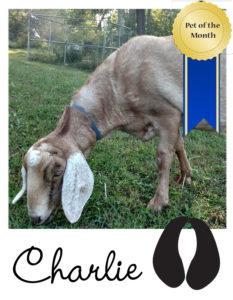 The second winner for the month of September is Charlie.
Charlie is a furry friend to our Twitter follower, Logan Weaver. Charlie is a 3-year-old Nubian goat.
Weaver said Charlie loves to help with the yard work. Charlie lives in his own little house. He also is provided with  his own hay bale to eat and play on.