Muskingum is a newsroom member of the Society of Professional Journalists.  Improving and protecting journalism since 1909, SPJ provides education, support, and advocacy to student and professional journalists.

Muskingum's 2016-2017 SPJ Officers:
President – Chris Morgan
Vice President – Brenna Busby
Treasurer – Rachel Schlarb
Secretary – Logan Weaver
All Muskingum SPJ events are open to the Muskingum community.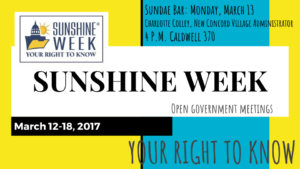 Members of the Society of Professional Journalists believe that public enlightenment is the forerunner of justice and the foundation of democracy. Ethical journalism strives to ensure the free exchange of information that is accurate, fair and thorough. An ethical journalist acts with integrity.
The Society declares these four principles as the foundation of ethical journalism and encourages their use in its practice by all people in all media: Seek Truth and Report It, Minimize Harm, Act Independently, and Be Accountable and Transparent.