Muskingum undergraduate students with a media interest can major in Journalism, Media Production, or Digital Media Design.
The Journalism major prepares students for a career in convergent news media, meaning that students learn to report using multiple mediums to publish across different audience platforms. Hands-on reporting skills in writing, audio, video, photography, and web are learned and practiced in the classroom and through publishing via #OrbitMedia News. Students report, write, and produce news stories starting their first semester. Reporters cover breaking news, feature stories, sports events, and community events.
Media Production majors focus on electronic delivery to learn and apply proper planning, writing, production, and post-production skills to succeed in a career in audio and video production. Majors are involved wit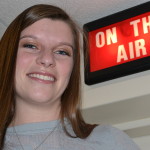 h Orbit Media, primarily working with Orbit Television and WMCO 90.7 FM as DJs, producers, writers, editors, videographers, and management leaders. Students are able to join Orbit Television and WMCO Radio starting their first semester for course credit and experience.
The Digital Media Design major is an interdisciplinary program that prepares students to bring together visual and auditory arts through various media. Students learn skills for a range of career options, including multi-media design, interactive design, webpage design, video production, display design, marketing, and advertising, as well as many other possibilities. DMD students enroll in a mix of classes in Communication, Art, Business, Computer Science, Media, Music, and Theatre areas and complete internships to prepare them for practical application in the field. Look at a sample of student projects. Digital Media Design also offers a minor for students.
Learn more about our majors offered through the Department of Communication, Media, & Theatre. Or call, (740) 826-8374. Incoming students, please contact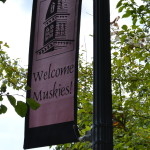 us to tour the Burlingame Communication Center in Caldwell Hall or learn about media scholarship opportunities. Call (740) 826-8189 for more information!