Dr. Nancy Evangelista has been chosen to be Muskingum University's Provost beginning Jan. 1, 2018.
Evangelista said one of the most impressive things about Muskingum is the level of student involvement.
"Not all campuses can come together to work on shared goals so quickly and with such enthusiasm as Muskingum does," said Evangelista. "…I was impressed with the substantial involvement of students as members of the Provost search committee and as full participants in the process. This is a powerful statement that at Muskingum, it's about the students."
The Provost position was created to oversee both academic affairs and student involvement on campus. Dr. Rick Nutt has held the position of Interim Provost until a replacement was found.
Muskingum President Susan S. Hasseler said she is "delighted" to have Evangelista as Provost.
"Dr. Evangelista's proven leadership skills, passion for student success, and innovative perspective on curriculum will help Muskingum continually move forward," said Hasseler.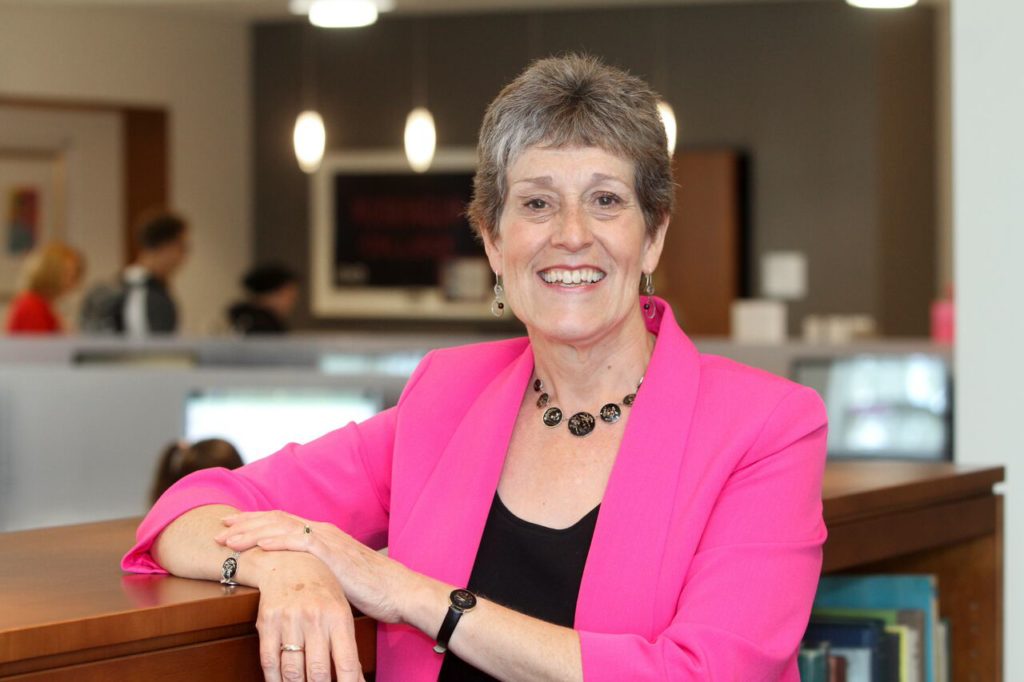 Evangelista said she was impressed by the amount of collaboration and teamwork between faculty and students during her campus visits.
"There is an excitement and an eagerness around the future of Muskingum University which is invigorating and inspiring," said Evangelista.
Evangelista earned her Master of Science and Doctorate of Philosophy in School Psychology at Syracuse University after earning her Bachelor of Science in Special Education from Western Michigan University.
Evangelista is a licensed psychologist in the State of New York and a member of the Council of Graduate Schools and American Psychological Association.
"While doing my education fieldwork and student teaching," said Evangelista, "I was drawn to the students who created challenges with their learning or behavior."
Evangelista said the psychology field allows for a variety of interactions between students and teachers, something that will play into her role as Provost.
"The field provides opportunities to work with students, parents, and teachers, in one-on-one, small group, and consultation roles," said Evangelista.
Evangelista comes to Muskingum with her husband, Joe. The two have three adult children – Nicholas, Emma, and Jessmynda.
Evangelista is currently Associate Provost and Dean of the College of Professional Studies at Alfred University in Alfred, NY.