Two separate accidents shut down I-70 westbound between New Concord and Zanesville on Thursday, Oct. 5.
According to the Ohio Department of Transportation (ODOT), the first accident occurred near exit 155 in Zanesville around 11:44 a.m.
The Muskingum post of the Ohio State Highway Patrol (OSP) said injuries were reported in the five-vehicle accident, but none were life-threatening.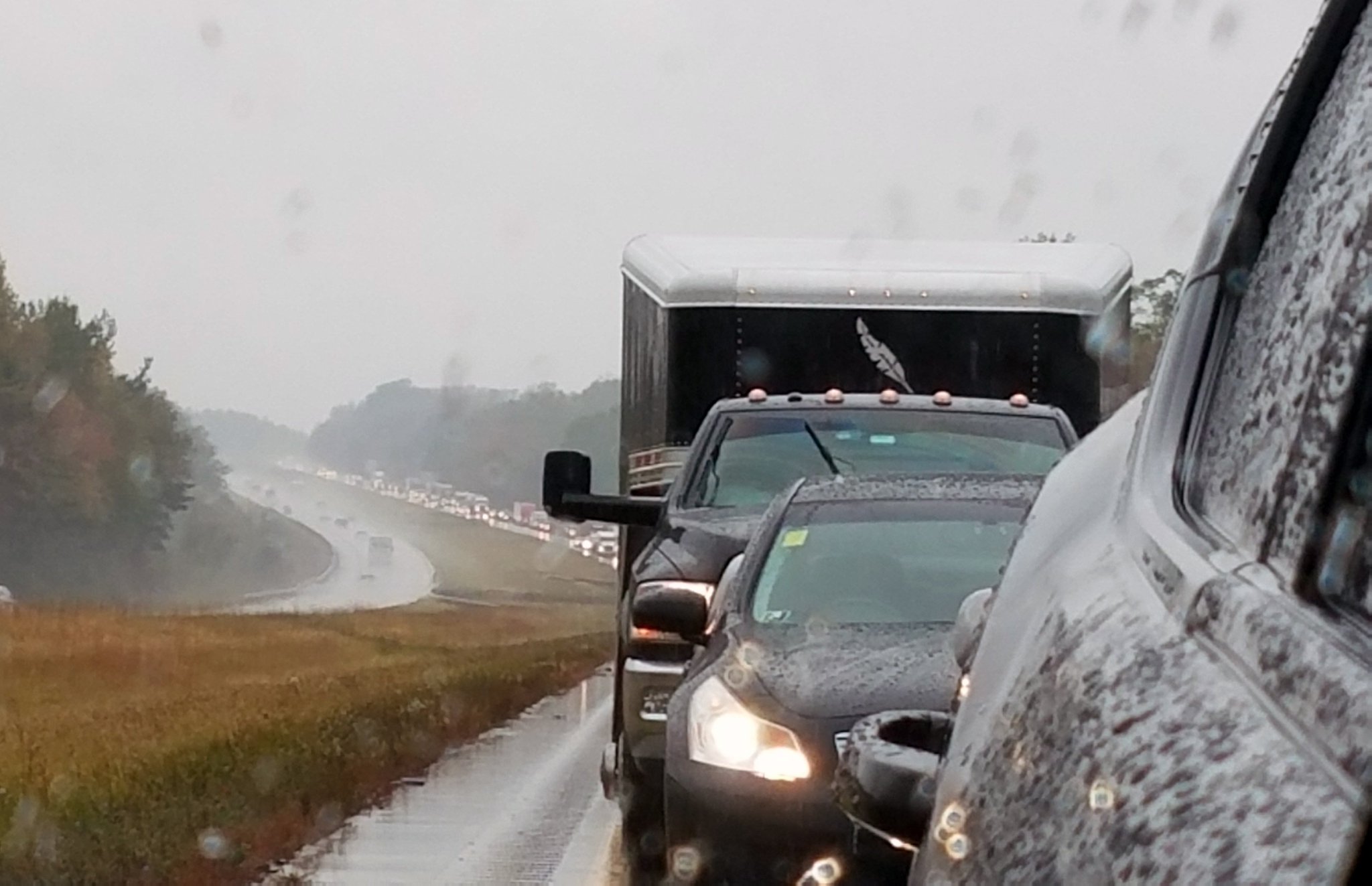 The passing lane was re-opened at approximately 2:53 p.m. before crews were able to open both lanes of I-70 westbound.
According to OSP, the second accident involved two semis and two cars around 3 p.m. closed I-70 once again, this time between mm 165 and 169 westbound between New Concord and Norwich.
ODOT reported both lanes of I-70 westbound were fully open at 7:34 p.m.  once oil and gasoline were cleared from the roadway. New Concord Fire Department responded to the scene.
Both accidents caused multiple delays between Cambridge and Zanesville along the interstate and on State Route 40 as drivers tried to maneuver around the closures.