Here's a look at everything happening in the New Concord area that Orbit Media is talking about!
Varsity Revue is Muskingum University's annual variety/talent show and is open to all current Muskingum students! Auditions are Tuesday, Oct. 5 and Wednesday, Oct. 6. Sign up on Orgsync for an audition time.
Flu Shots will be available in the Rec. Center Atrium from 1-4 P.M. on Tuesday. Muskingum county residents will be charged a $5.00 fee while out-of-county residents will be charged $20.00. Medicare and Medicaid is accepted. Remember to wear injection-friendly attire!
The Louis O. Palmer Art Gallery opens a new art exhibit Thursday: Experiencing Art Around Ohio, Photography and Crafts. The gallery by Erin France and David Yocum will run through Oct. 29. There will be an opening reception from 2-4 P.M. at the gallery on Thursday.
On Friday, the Ohio National Road Association will unveil two interpretive markers in New Concord: in front of Village Hall at 1 P.M. and at The John and Annie Glenn Historic Site at 2 P.M. A reception will follow in the Visitor's Center.
The John and Annie Glenn Museum Foundation is hosting a Fall Festival on Saturday from 10 A.M.-2 P.M. There will be a wiener roast, s'mores, and cider, as well as several events. The Fall Festival will be at the National Road & Zane Grey Museum.
Fall break is Monday, Oct. 12 and Tuesday, Oct. 13. During the break, the dining halls will be on a limited schedule. Students: check your emails for the schedule!
This week, Beyond The Headlines is airing "On The Same Page Muskingum," a program that encourages reading, celebrates local history, and brings the community free books by the author Zane Grey. Listen for it on WMCO 90.7 at 11 A.M. on Tuesday and Friday.
Here's a letter from WMCO's Music Director, Kayla Rausch, along with her top picks for the week! A Note from the Music Director
Sports Preview
Muskingum Volleyball plays Capital at home on Tuesday. Pregame starts at 6:30 P.M.
The Football team faces off against Heidelburg at 1:30 P.M. on Saturday, with pregame slated for 1:00.
Women's Soccer also plays Heidelburg on Saturday. Pregame is set for 6:30, and the game will start at 7:00 P.M.
What Happened During the Week
Bananastravaganza took place in the bottom of the Chess Center on Friday at 9 P.M. Students grouped together in teams of four to enter a banana-split eating contest, without using their hands!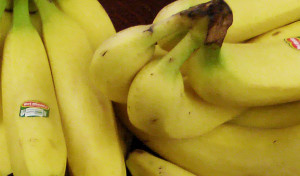 College Radio Day was celebrated here in New Concord and all across the nation on October 2nd! You can read all about it HERE.
Many students braved the rainy weather to take advantage of the discounts and free goodies on Student Appreciation Day. Thank you to the businesses who participated!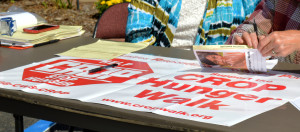 The Crop Hunger Walk was held on Sunday, Oct. 4. Students and residents of New Concord joined to
fight world hunger. The hour-long walk represented how far people in underdeveloped countries must walk to get fresh water. Thank you to everyone who donated their time and money!