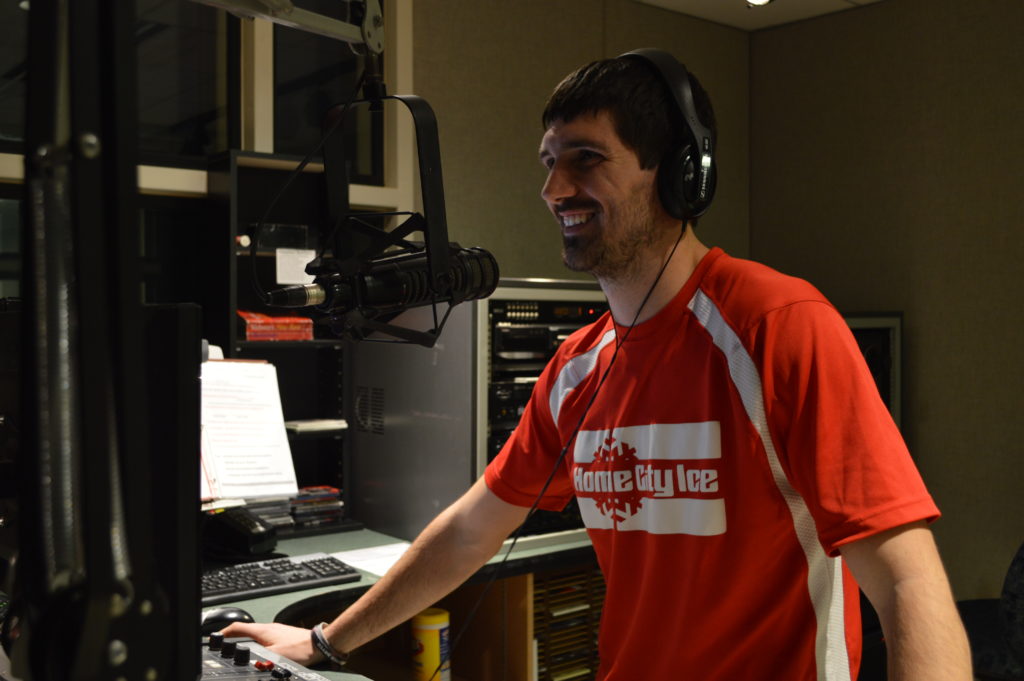 Joe Scott or Radio Joe is this week's WMCO Featured DJ. Joe is a senior at Muskingum University and majors in Communication. A fun fact about Joe, he has two associate degrees in Physical Education and Sports Management.
What Makes Joe Unstoppable:

This is Joe's first year on WMCO staff. "My favorite thing is the amazing people I get to work with and be around on an everyday basis, I have made lots of awesome friendships with people and they have helped me with everything and I can't thank them enough." Joe is part of the WMCO Sports Team and you can hear him calling games or on The Muskie Sports Blast.
Why he got involved:
"I want to pursue a career in sports radio and sports broadcasting, so I wanted to get involved in WMCO to help pursue my dream."
 When he is on air:
You can hear Joe on WMCO every Thursday evening from 8 to 10 where he talks about Ohio and International sports all while bringing you new music, news, and weather.
You can also hear Joe on The Muskie Sports Blast on Monday, Tuesday, and Thursday from 8 to 8:30 in the evening.
 Favorite artists in the studio right now:
Drew Baldridge
MJ Ultra – "Paradise"
 Final note from Joe:
"Being a part of WMCO is so much fun and an awesome experience. I have a dream to be a sports broadcaster and work in sports radio and broadcasting and just being a part of WMCO and Orbit Media has helped me out so much and will have prepared me for a future career."