Thank you to the Muskingum and New Concord community for supporting WMCO Weekend 2017! Animal adoption information is below from Friday's dog adoption event along with the complete broadcast from the adoption drive. To see photos from all events, visit our Facebook page.
---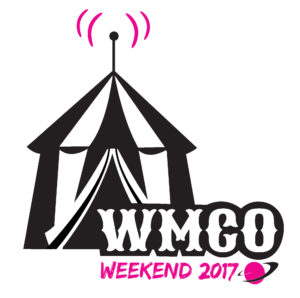 The 10th Annual WMCO Weekend orbits Muskingum University March 23-25. Enjoy our free events and support our charities with this year's theme, "Unleashed!" We're giving way $2000 in prizes and gift cards!

Events support WMCO's charities American Red Cross, Muskingum County Animal Shelter, and Operation Feed. Save your change and non-perishable food items as donations are appreciated at entry!
Thursday's event is open to Muskies only.  Friday's Adoption event and Saturday's Columbus Zoo and Aquarium's "Animal Encounters" event are open to the public.
---
Thursday, March 23, 9-11 p.m.
Brewed Awakenings Kelley Coffeehouse, Open to Muskingum Students
Enjoy a trivia-themed night with free food and music. Refreshments include coffee and an ice cream bar.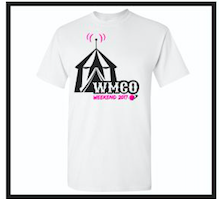 Attendees are eligible to win WMCO Weekend T-shirts, plus prizes. Students who attend automatically receive tickets eligible for prizes. Students who participate in trivia and/or make a donation to WMCO's Charities are eligible for additional prize tickets.
Friday, March 24, 11 a.m.-1 p.m.
Muskingum County Animal Shelter Adoption Event
Location: Muskingum University John Glenn Gym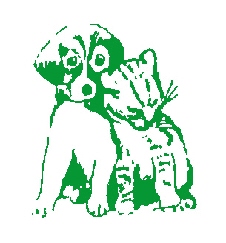 We are teaming up with the Muskingum County Animal Shelter for a community dog adoption event. The shelter is bringing dogs to campus for interaction and hopeful community adoption. There will be a "doggie kissing booth" where attendees can additionally interact with the dogs. Donations for the shelter are appreciated. This event is open to the community.
Stop by the event to get a free Orbit Media pen or WMCO Weekend T-shirt! Free pizza provided by Wally's Pizza.
Watch complete video of the Muskingum County Animal Adoption event. Prada, Trotter, and Desi are available for adoption.
Saturday, March 25, Noon
Columbus Zoo and Aquarium's "Animal Encounters"
Location: Muskingum University John Glenn Gym
Co-Sponsored by NCAARD
This popular event is making its fourth appearance at WMCO Weekend. The Columbus Zoo and Aquarium is bringing a variety of small animals for an educational presentation, followed by time for guests to interact with the animals (handlers will accompany the animals with guests). The event is open to the local community.
Columbus Zoo and Aquarium's "Animal Encounters" during WMCO Weekend 2015.
Enjoy music and activities before the event, including popcorn and animal-themed snacks and prizes. Any student who attends the event receives tickets to win prizes; those who donate to our charities receive additional tickets for prize eligibility. The public is also eligible for many prizes. Doors open at 11:30 a.m.
WMCO Weekend has raised $3600 and 2400 pounds of food for our charities since 2008: American Red Cross, Muskingum County Animal Shelter, and Operation Feed. Monetary and non-perishable food donations are appreciated at all events.
Thank you to WMCO Weekend underwriters: Muskingum University Student Senate, New Concord Area Arts & Recreation District, Batteries Unlimited, Battle Horse Knives, Bees Knees Carhartt Store, Buffalo Wild Wings, Crumb and Cup Cafe, Dan Davis, Domino's Pizza, Family Video, Longinie-Gibson Agency, Muskingum University Graduate & Continuing Studies, Orme West Do-it Best Hardware, Scott's Diner, Shaggy Chic Pet Salon, Speedy Print, Theo's Restaurant, TK Auto Service, Tlaquepaque, Wally's Pizza New Concord, Whitesides of Cambridge, and Window World.