The annual Muskingum University Vespers holiday church service will see changes to the service this year.
The Advent-Christmas event of lessons and songs will be held at College Drive Presbyterian Church in New Concord at 7 p.m. on Saturday, Dec. 10. instead of its previous location, Brown Chapel on Muskingum's campus. A prelude begins at 6:30 p.m., featuring organ, brass, and handbell music.
The date and location have both changed for this year's service to better accommodate Muskingum students, and to include more members of the New Concord community.
"We wanted to make it more of a community event," said Muskingum University Chaplain Will Mullins. "So we thought, 'why don't we move it [from Brown Chapel] down to College Drive?'"
Traditionally, the Vespers Service has been held the Sunday before finals week at Muskingum, but the decision to move the event to Saturday came from feedback given to Assistant Professor of Music, Dr. Zebulon Highben from students and faculty, according to Mullins.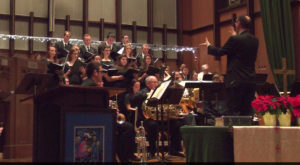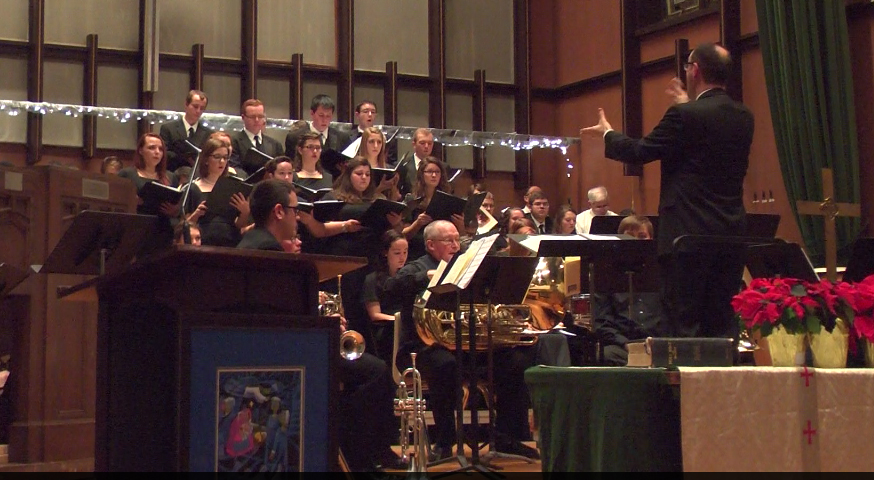 Once the decision was made to move Vespers to a Saturday, Mullins and Highben got together and came up with the idea to include more of the community. The two then reached out to College Drive Presbyterian Church Minister, Anne Weirich.
"We're very excited about it," said Weirich. "It seemed like a great opportunity to grow the relationship between the church and the school."
Weirich said that College Drive Presbyterian Church is doing some different things to help prepare for the service, including cleaning out the upper balcony to fit the Muskingum Choir. She also said that the organ is being tuned on Friday to make sure it's in top shape for the service.
According to Weirich, the University is providing a lot of the help needed for the service to be a success. She said that Muskingum students will be at the doors ready to greet visitors in on Saturday.
The Vespers Service can also be heard live on WMCO 90.7 Saturday starting at 6:30 p.m.