Muskingum University Senior Kylie Cisco and Junior Tara Glaze paddled their way to victory during the 5th annual Cardboard Boat Regatta April 8.
Glaze said the experience was "pretty awesome" despite it being the first time either of them had competed in the event.
"Yeah, it was pretty good," said Cisco. "It was pretty tiring though, but it was pretty awesome."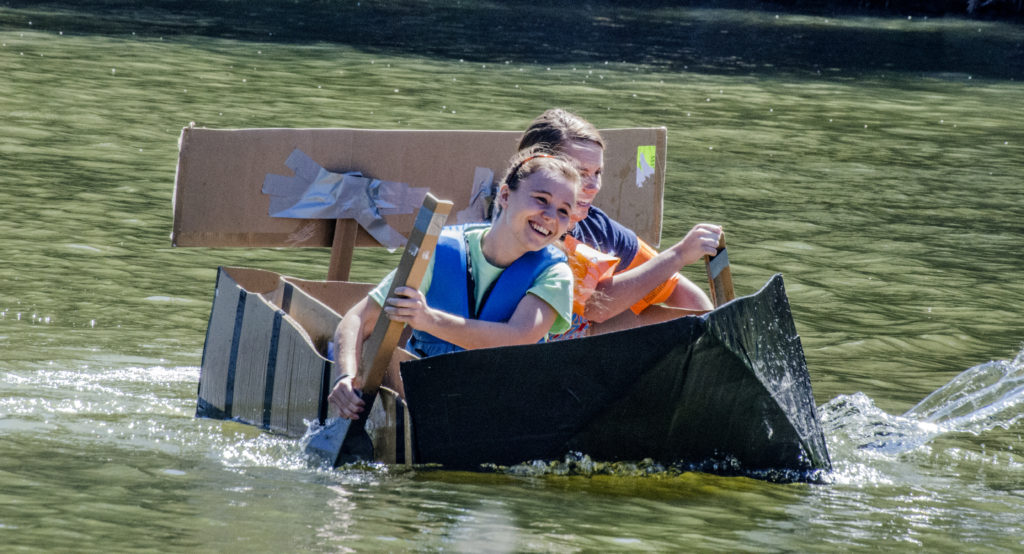 Cisco said the two had fun both constructing their boat and competing in the event.
"We both are pretty competitive," said Cisco. "We enjoyed it. We laughed the whole time, so it'd be good whether we won or not."
Glaze's and Cisco's boat, named "Whatever Floats Your Boat," was created using three layers of cardboard to help prevent it from sinking.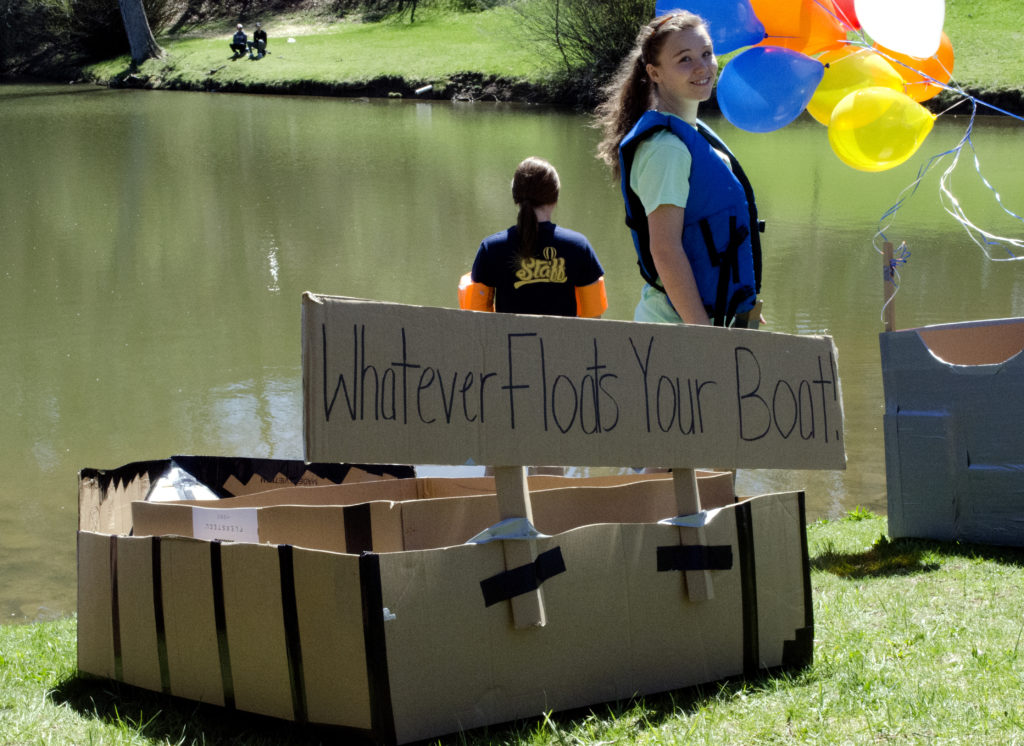 "We at least wanted to not sink," said Glaze.
Prizes were given to the winners of the race, the most creative boat, and the "quickest sinker." "Needing a Sea-esta" won the title of most creative, while "Piece of Ship" was deemed the quickest sinker.
Judges included Muskingum President Susan S. Hasseler, Senior Director of Admission and Financial Services Beth Dalonzo, Professor of Theatre Diane Rao, and Admission Counselor Dani Crown.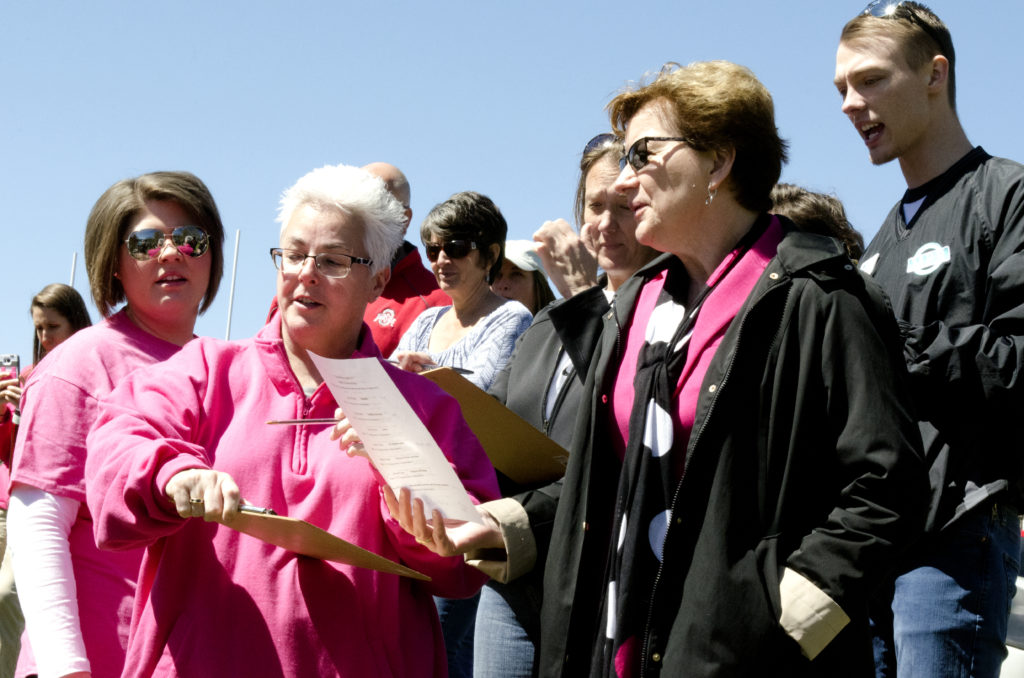 The event was hosted by Muskingum Programming Board (MPB) and concluded a week of events during Inauguration Week.