Steven Sable, Orbit Media News Reporter
A local family is left in shock after losing their deli and a piece of Cambridge history to fire Tuesday night.  The Courtside Deli, located next to the Guersney County Common Pleas  Courthouse on West 8th Street, was lost to flames as the owner of more than a decade watched.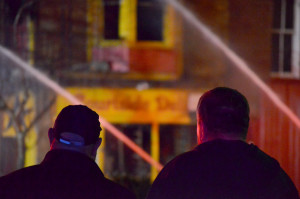 Owner of Courtside Deli, Scott Wilson, received a call at 8:30 that his business was engulfed in flames.  Cambridge Fire Chief, Jeff Deeks, said the building was fully engulfed when first responders arrived on scene and had been burning for a while.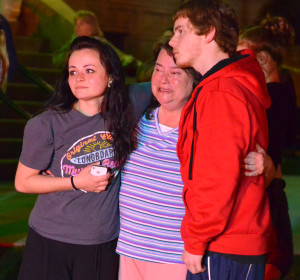 Firefighters were able to tame the blaze within hours. Deeks said his crews would remain through morning hours to ensure the fire is completely settled.
"The guys did a good job getting it stopped," said Deeks.
Deeks said the cause of the fire is still unknown and that the fire marshal would work to determine a cause after the fire is completely put out.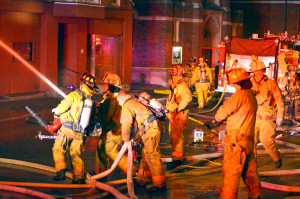 Those assisting included Cambridge Police and Fire Departments, Byesville Volunteer Fire Department, Cassell Station Volunteer Fire Department, United Ambulance, City of Cambridge Director of Public Safety, and Cambridge Street Department.
"It's nice to have those people to take care of situations," said Deeks.
Buildings connected to the Deli were spared major damage because of a firewall resting between the structures.  According to Deeks, many downtown buildings in Cambridge share a common attic.
"So if we get fire up there," Deeks said, "it races through the whole building."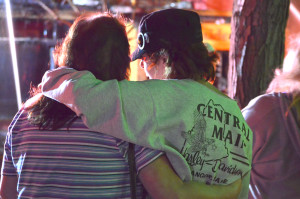 According to its owner the building was built in 1883, just two years after the iconic Guersney County common pleas courthouse was constructed.
Wilson bought the property in June 2004 and the Deli became a hotspot for locals.
"I don't know where I'm going to get my Rueben sandwich now," said Deeks to Wilson.
The American Red Cross was also at the scene providing water and coffee to the firefighters and police officers responding to the incident.