The John Glenn Little Muskies Boys Basketball team completed a historic season Saturday in Columbus, defeating Akron Saint Vincent – Saint Mary 76-72 to win the school's first state title in program history.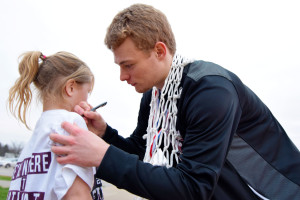 Senior Drew Rackley led the way for the Muskies with 27 points, followed by Matt Weir added 18. Rackley will go on to play college ball at Virginia Military Institute, while Weir is off to play at Air Force.
The 3-point game wasn't there for the Muskies early, as they went into the halftime break shooting 38 percent from behind the arc. They finished the game making 50 percent of their 3-pointers while shooting 66 percent from the field.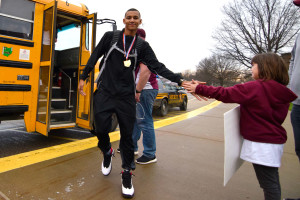 "We just tried to attack their guards as much as possible," said Weir. "We just got it done."
The Muskies faced adversity on their trip to the finals, fighting through the loss of Athletic Director Dan Adams. The team wore patches with Adams' name on their jersey's throughout the tournament.
"Without a doubt Dan's looking down on this team today," said Head Coach Greg Woodard after the game.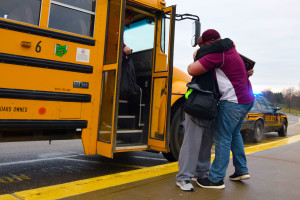 The New Concord community gathered to welcome the team back from Columbus with fans lining Main Street showing their support, as well as another police and fire truck escort.
"It feels great," said Weir. "I'm just going to enjoy it for as long as possible."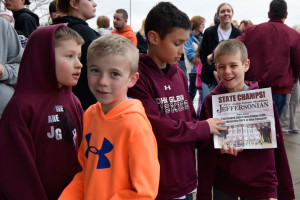 Some of the players signed shirts, towels, and newspapers for young fans upon their arrival, giving back to the crowd that supported them throughout the season.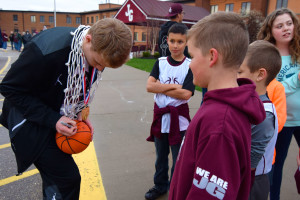 John Glenn High School will host a pep rally Wednesday night at 7 p.m. to celebrate the championship.