The Muskingum University Volleyball team is under new direction.
Hallie Donathan was named the new head coach of the program by the University on Friday, Jan. 29.
Donathan comes to Muskingum after a three year stint as the assistant coach at Wittenberg University.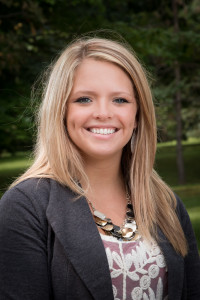 The Tigers finished the 2015 season ranked second in the nation including an appearance in the NCAA Division III National Championship game.
"I'm very pleased that Hallie is joining us in the athletic department," said Athletic Director Larry Shank. "She'll bring a lot to the table."
Donathan graduated from Wittenberg in 2013 with a B.A. in biology, but was also a four-year letter winner for volleyball at the school. She is currently ninth in team history in assists as a setter. She was also a member of the 2011 National Championship team for the Tigers.
"Her enthusiasm and maturity level will just make us better," said Shank.
Donathan began her new job on Monday, Feb. 1, and is already looking forward to next season.
"I am very excited to start my first head coaching experience at a storied institution like Muskingum," said Donathan. "I feel honored to take over such a legendary program. I am looking forward to working with this already talented team, and I know I will learn just as much from them as they will from me."
Donathan has already met with a few of the players according to Shank, and he said the reaction has been good.
"Most of the young ladies in the volleyball program already know who she is," said Shank. "There [are] four or five of the girls who have met her, and they were very enthusiastic."
The Muskies will look to get back to the OAC Tournament for the second straight season in Donathan's first year as a collegiate head coach in the fall.