At approximately 4:35 p.m. the Village of New Concord experienced a power outage affecting the entirety of Muskingum University's campus.
Though New Concord Police confirmed that the village-wide outage will continue until 8 p.m. power returned approximately around 6:40 p.m.
As of 7:05 p.m., New Concord Police said they have yet to receive any information on what caused the outage.
At 4:39, Muskingum University Physical Plant confirmed that the outage was campus wide.
At 4:54 a Muskingum Emergency Text Alert (META) alert was sent to students saying that American Electric Power (AEP) is working on the issue and that land lines were still active.
A second META alert was sent at 5:15 informing students that dining halls were being shut down at 7:30 p.m.
Despite earlier claims that the Walter K. Chess Center and the Winn Cafe will be closed, the Winn and the Chess Center will re-open according to a tweet sent out by Student Life after the power was turned back on.
At 5:30 in a META Alert sent by Chief of University Police, Danny Vincent, because of the power outage all classes that were scheduled for the evening of Oct. 17 have been cancelled. Additionally, all academic buildings on the Quad will be closed.
Intramural volleyball is still postponed.
At approximately 5:45 campus "MC STUDENT" wireless internet appeared to have gone down, Computer Network Services (CNS) could not be reached for immediate comment.
At 6:57 a META Alert was sent to inform students that the Anne C. Steele Center and the Roberta A. Smith Library will remain closed until the morning of Oct. 18. Patton Dinning hall will stay open until 9 p.m. They served a limited menu.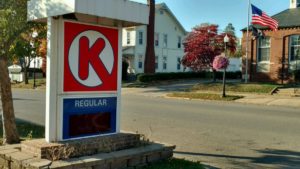 Riesbeck's Food Market and Circle K Gas Station are both without power and are closed. On State Route 83, both Dollar General and Marathon Gas Station have retained power.
Stop lights on Main Street were also without power. According to the Ohio Code of Law, traffic lights that are malfunctioning should be treated as a four-way intersection with a stop sign.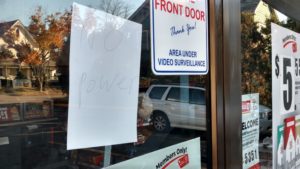 All WMCO live radio shows have been cancelled for the night of Oct. 17.
Stay tuned to Twitter @orbit907news for further updates throughout the evening.