One of the biggest events of the year for the Muskingum University French Club is the celebration of Mardi Gras. The French Club hosted a campus-wide party Feb. 9 in the Finney Hall lobby to commemorate the occasion.
The celebration spans worldwide. Often taking place on "Fat Tuesday" before Christians begin Lent, many countries begin observation days or weeks earlier. Mardi Gras is celebrated differently depending on geographical location.
"In France we have a carnival thing for the children," said Jean Vianney Martin-Savelli, Muskingum French international student.
The Muskingum French Club event is based on New Orleans Mardi Gras, which is more of a carnival setup compared to the French Mardi Gras.
"It is kind of new to me," said Malika Mdziani, French international student.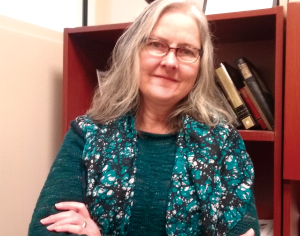 After more than two decades of sharing her passion for French culture with generations of Muskies, Jean Morris, Associate Professor of French, celebrated her last Mardi Gras as a Muskingum University faculty member. Morris will retire at the conclusion of the 2015-2016 school year.
Morris exposed students to a new culture during the annual celebrations. She has taught students to cook Jambalaya, the religious background of Mardi Gras, and even showed students how to play French related games.
"The main purpose is to bring French culture to New Concord," said Morris.
Games that were at this year's campus event include French Scrabble, a guillotine game, as well as a deck of cards for those who do not speak French. There was also food that was served including Jambalaya, crepes, and other French foods.
Katlyn Miller, President of the French Club, said that Mardi Gras has been her favorite event of the year.
"It is really awesome getting to see all the support and see the event come together," said Miller.
To find out more information about Morris' retirement and her time at Muskingum, read the Friday, Feb. 19 issue of The Black & Magenta.